Events Calendar
Event Cancellations Due to Coronavirus
Several upcoming events have been canceled or postponed due to concerns about the new coronavirus (COVID-19). Events listed on this page may be outdated, so please visit the event website or contact the event organizer for the latest information.
Event organizers can contact us to update their event's information.
Explore family friendly events, theatres, galleries, concerts, nightlife, things to do, and more in the Greenville, SC and Upstate areas.
Sunday, May 24, 2020
Biltmore: Annual Passes  $100 off + three free months   
Save $100 plus Three Months Added Free
Experience Biltmore in Every Season—and Then Some—for $119*. Offer Valid Now-May 31 Only.
New Members of Our Passholder Family Will Enjoy 12 15 Months of:
Unlimited Biltmore House Visits
Unlimited Access to Our 8,000-acre Backyard
Free Admission for Kids 16 and Younger
Discounts on Guest Tickets, Dining, and Shopping
Exclusive Passholder Rates at Estate Hotels
And More
CDC Reopening Guidance: Cleaning + Disinfecting Public Spaces, Workplaces, Businesses, Schools, + Homes
The CDC has published guidance intended to assist businesses in preparing to reopen while enacting procedures that will continue to maintain social distancing and cleaning to limit the exposure to Coronavirus.
This guidance is part of the broader government plan to reopen businesses and offers guidance on cleanliness practices for public spaces. This guidance provides a general framework for cleaning and disinfection practices. The framework is based on doing the following:
Normal routine cleaning with soap and water will decrease how much of the virus is on surfaces and objects, which reduces the risk of exposure.
Disinfection using EPA-approved disinfectants against COVID-19 external icon can also help reduce the risk. Frequent disinfection of surfaces and objects touched by multiple people is important.
When EPA-approved disinfectants external icon are not available, alternative disinfectants can be used (for example, 1/3 cup of bleach added to 1 gallon of water, or 70% alcohol solutions). Do not mix bleach or other cleaning and disinfection products together. This can cause fumes that may be very dangerous to breathe in. Keep all disinfectants out of the reach of children.
Collective Memory Initiative Upcountry History Museum
Following key moments in history, one question is always asked, "Where were you when it happened?" In this current "moment" of the Coronavirus pandemic, the answer for nearly everyone will be "I was staying home." The Upcountry History Museum-Furman University, a Smithsonian Affiliate, recognizes the significance of these unique times and has created the Collective Memory initiative to chronicle the many ways people are adjusting to this present situation.
As keepers of history, they know that you don't get to choose the events that force change, but you do have the privilege of safeguarding the memories they create. That is the premise of the Collective Memory initiative. They invite members of the Upstate community to share stories and photographs of how they are working through these challenging times by linking to the site, http://www.upcountryhistory.org/exhibitions-events/collective-memory/
Donate to Purple Heart Homes for Veterans
MAKE A DONATION
THERE ARE 4.0 MILLION DISABLED VETERANS IN AMERICA
They need assistance and with your help, we can provide it. Purple Heart Homes assists Service Connected Disabled Veterans to renovate their current home so they can live with dignity and the independence they deserve. Together we can Improve Veterans' Lives One Home at a Time.
FAVOR Substance Abuse Recovery Resources (various Upstate locations)
https://favorgreenville.org/wp-content/uploads/2020/04/Resource-List-4-17-20.pdf
Lists of Resources for substance abuse.
Meal Train for Safe Harbor Shelter Clients (displaced to a hotel)
https://www.mealtrain.com/trains/rww5g2/donate/?fbclid=IwAR2RhV5lvrpznssfucApinxgAnOH6_e8x8-giv-nGoxLAsmtDZGws8WA6YY
About this Meal Train
Our shelters are set up as community living environments and are not structured for current social distancing and quarantining recommendations. Therefore, we have temporarily moved our shelter residents into hotel stays. We plan to use hotel stays for shelter residents through the month of May 2020. While our shelter residents are in hotel stays, we are continuing to provide 24/7 staff availability on-site of the hotel, mobile advocacy and case management, and access to all basic essential needs (food, toiletries, baby/children's supplies, etc.). We need help with providing supper to the clients in the form of restaurant deliveries. If you would like to contribute by ordering a meal or donating toward the Meal Train fund, we would be so grateful. A meal for all shelter/hotel residents should cost about $200 a night. Thank you!
Paycheck Protection Program for Small Businesses
Paycheck Protection Program

The Paycheck Protection Program is a loan designed to provide a direct incentive for small businesses to keep their workers on the payroll. This program is for any small business with less than 500 employees (including sole proprietorship, independent contractors and self-employed persons), private non-profit organization or 501(c)(19) veterans organizations affected by COVID-19.

SBA will forgive loans if all employees are kept on the payroll for eight weeks and the money is used for payroll, rent, mortgage interest, or utilities.

The Paycheck Protection Program will be available through June 30, 2020.
Safe Harbor's Housing Assistance Program: Survivors of Domestic Violence
Safe Harbor provides case management (with an emphasis on financial stability) and goal-setting for clients throughout their time in the program, offering clients the opportunity to achieve goals toward stable housing and financial empowerment.
When this program has openings, clients who are currently participating in our shelter and/or community-based programs are made aware of this opportunity and steps they can take to become eligible.
Staying on Top blog Upstate
CHECK OUT THE LATEST
STAYING ON TOP BLOGS
Each week the Staying on Top blog has featured leaders from across the Upstate sharing ideas and insights around their particular stakeholder area. Below are links to the most recent posts.
Navigating How to Give Back in the World of COVID-19 – Alex Moore, United Way of the Piedmont – 
Click Here to Read
A Conversation with Angie Gossett from BlueCross BlueShield of South Carolina – 
Click Here to Read
Zooming In on Job Interviews – Ellen Pate, Southern Wesleyan University – 
Click Here to Read
Making the WorkPlace Ready for a Post-COVID-19 World – David Feild, Colliers International – 
Click Here to Read
TATT: Interactive Regional Asset Maps
TATT volunteers have developed a number of interactive regional asset maps. Check out links to regional resources below.
The Blood Connection FREE COVID-19 Antibody Testing for Blood Donors
The Blood Connection will now be offering FREE COVID-19 Antibody Testing. The COVID-19 Antibody Test will test a sample of each donor's blood to see if it contains COVID-19 antibodies. This will be offered to TBC blood donors at all blood donation centers and mobiles across South Carolina, North Carolina, and Georgia, at no cost. Donors are encouraged to make an appointment first, to maintain adequate social distancing.
Some important things to note:
· This is NOT a test to determine if the donor is infected with COVID-19. Positive test results do not confirm COVID-19 infection or immunity. A positive antibody result is indicative of the body's immune response to COVID-19.
· This test is only available to those who complete a whole blood, platelet, or plasma donation where samples are successfully collected.
· The results of a COVID-19 Antibody Test will be posted on the donor's TBC online portal in seven business days of their donation.
· More information about this testing: https://thebloodconnection.org/antibody-testing/
· Appointments can be made at thebloodconnection.org, click DONATE NOW.
The Gallery at Flat Rock Offers Porch Portraits
Inspired by the national trend of porch portraits, Suzanne of The Gallery at Flat Rock, will be offering portrait sessions and donating a portion of the session cost to Flat Rock Playhouse. 
 A fifteen-minute porch portrait session is $65 (cash or check) of which $15 will be donated to the Flat Rock Playhouse, a friend and neighbor to the gallery which made the difficult decision to cancel the 2020 season. 
The Greenville Drive Community First
HELP THE HUNGRY. HONOR OUR HEROES.
The Greenville Drive is partnering with Duke Energy, Spinx and Trehel to support Minor League Baseball's CommUNITY First campaign benefiting Feeding America and its partners throughout the nation.
In Greenville, the beneficiary is Harvest Hope which does noble work in helping to feed our neighbors who are experiencing hunger as a result of the COVID-19 virus.
For each $10 donation made through the Greenville Drive by our fans and neighbors, we'll provide a free ticket to a future game (either this season or next) to a frontline fighter of this pandemic. Their heroism has been an inspiration to our community and to the entire nation, and the Drive, along with our partners, is proud to salute these heroes in such a tangible way.
We are in this together for certain. And those who are in need, and who have gone above and beyond are deserving of respect and recognition.
We know you'll do your part to help. After all, this is the Upstate of South Carolina.
And together we win.
United Way COVID-19 Impact Resources
Veterans Crisis Line and Additional Information
Veterans Crisis Line
If you are a veteran or concerned about a veteran, the Veterans Crisis Line is a free, confidential resource available to anyone, even if you're not registered with VA or enrolled in VA health care. Call the Veterans Crisis Line 1-800-273-8255 and Press 1.
https://portal.ct.gov/DVA/Pages/Mental-Health-Resources-for-Veterans-and-their-Employees/Veterans-Crisis-Line-and-Additional-Information
Volunteer: Greer Relief AmeriCorps
Do you enjoy working with people? Are you interested in learning about and fighting poverty? Are you passionate about service? AmeriCorps may be the perfect opportunity for you!

Greer Relief has hosted AmeriCorps Members for 10 years and we would love to discuss this opportunity with you. Feel free to contact the Greer Relief AmeriCorps Site Supervisor, Caroline Robertson, 864.334.3490 / 

[email protected]

.

Name: AmeriCorps Member

Date: August 2020 – August 2021
Welcome to the Virtual Family Assistance Center American Red Cross
On behalf of the Red Cross team, we extend our deepest sympathy for the loss of your loved one to the coronavirus. Grieving is always difficult, and we recognize the COVID-19 pandemic creates additional challenges and needs. This Virtual Family Assistance Center offers information and resources that we hope will help you during this time.
Note: We will add new resources to this page as we become aware of them. If you have ideas for additions, please contact us at [email protected].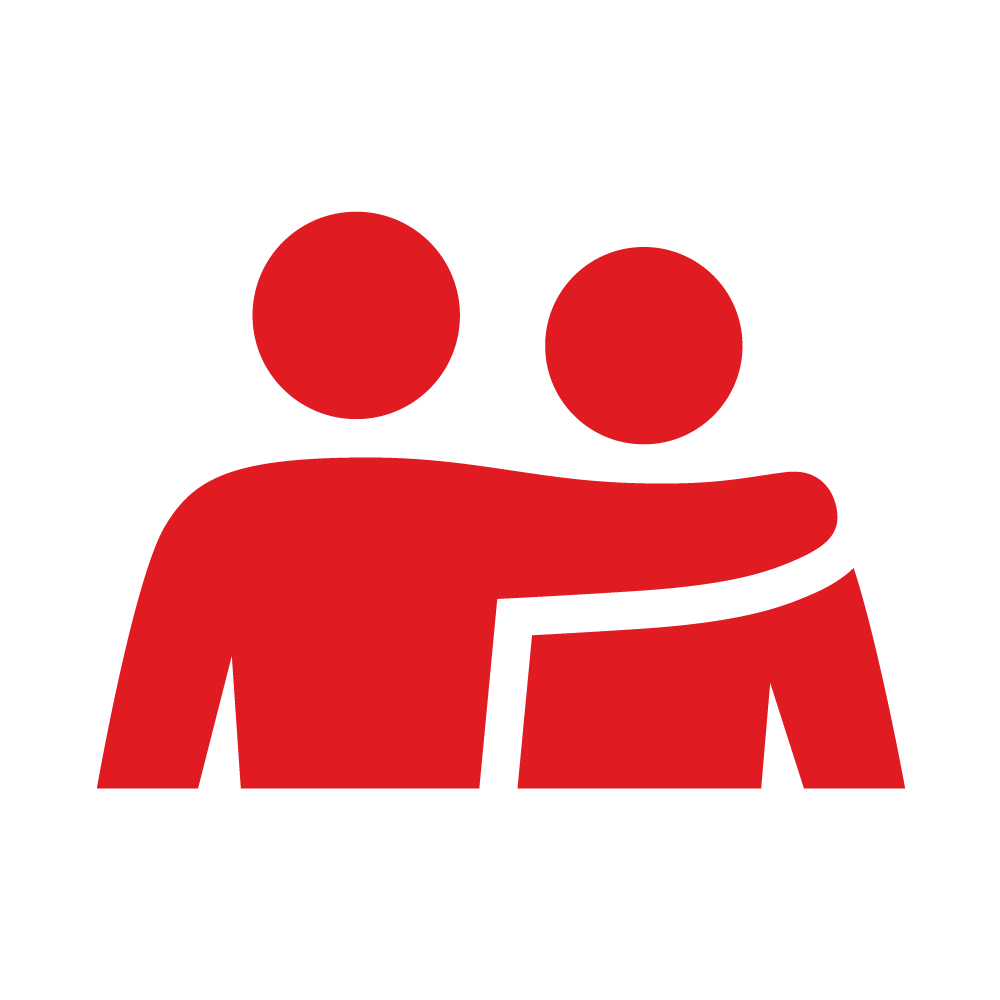 White House Launches Opening America Website
The White House has unveiled Guidelines for Opening Up America Again, a three-phased approach based on the advice of public health experts. Employers are encouraged to adhere to the following at all phases:
Develop and implement appropriate policies, in accordance with Federal, State, and local regulations and guidance, and informed by industry best practices, regarding:
Social distancing and protective equipment
Temperature checks
Sanitation
Use and disinfection of common and high-traffic areas
Business travel
Monitor workforce for indicative symptoms. Do not allow symptomatic people to physically return to work until cleared by a medical provider.
Develop and implement policies and procedures for workforce contact tracing following employee COVID+ test.
Avl and WNC Go Outside and Howl at 8 Support essential front-line workers
"Go Outside and Howl at 8" is a national call for communities to recognize all essential front-line workers! Let's join this call, Asheville! Show people in this community who are putting their lives at risk that we see them, and we love them! Let's hear y'all howl at 8pm every night!!
Feel free to add pictures and/or videos to the Discussion in this event!
Much love, y'all!
Monday, May 25, 2020
Donate to Purple Heart Homes for Veterans
MAKE A DONATION
THERE ARE 4.0 MILLION DISABLED VETERANS IN AMERICA
They need assistance and with your help, we can provide it. Purple Heart Homes assists Service Connected Disabled Veterans to renovate their current home so they can live with dignity and the independence they deserve. Together we can Improve Veterans' Lives One Home at a Time.