Events Calendar
Explore family friendly events, theatres, galleries, concerts, nightlife, things to do, and more in the Greenville, SC and Upstate areas.
Friday, September 17, 2021
2021 Brevard Music Center Raffle
Official 2021 Raffle Rules
PROCEEDS
This raffle is a fundraising event, and all net proceeds benefit the Brevard Music Center (BMC). Brevard Music Center is a 501(c)(3) nonprofit organization. EIN# 56-0729350
DRAWING
The drawing will take place on Monday, November 15, 2021 at 3:00pm EDT. All mail, phone, and internet orders must be received by 11:59pm EDT on Sunday, November 14, 2021.
TICKETS
The cost to purchase a single entry ("Ticket") for the Raffle is $125 (U.S. Funds only) and is not tax deductible.
Call for Entries to the 17th annual Artisphere festival!
Ranked a TOP 10 Fine Art and Fine Craft festival by the Art Fair Sourcebook and #3 out of 20 finalists in USA Today's Reader's Choice Award for Best Art Festival, Artisphere is a signature event on Greenville's busy cultural calendar that draws both locals and art buying tourists to Greenville, SC's dynamic downtown.
A supportive, art-loving community, beautiful setting, notable on-site artist amenities and hospitality, and over 500 volunteers make the Artisphere three-day event an enjoyable experience for exhibiting artists and the public alike.
KEY DEADLINES
October 8, 2021: Deadline to submit application.
December 3, 2021: Artist Notification
January 14, 2022:  Acceptance of Festival Participation and Booth Fees Due
February 25, 2022:  Final Date for Cancellation and Receipt of Refund
May 6-8, 2022:  Festival Dates
LOCATION
The Artisphere outdoor festival takes place in Downtown Greenville, SC. Exhibitor booths are located along Main Street.  Greenville is located among the Blue Ridge Mountains in the northwest corner of South Carolina on I-85 about halfway between Atlanta and Charlotte.
EVENT DATES AND TIMES
Artist Check-In:  Friday, May 6 (6am – 11am)
Festival Hours:  Friday, May 6 (NOON – 8pm)
Saturday, May 7 (10am – 8pm)
Sunday, May 8 (11am – 6pm)
Artist Load-Out:  Sunday, May 8 (6pm – until)
Discount Prices (Sept. 8 – Oct. 12) -SAVE up to 50% SC STATE FAIR
euphoria presented by Lexus
Save the date for euphoria 2020 – the 15th anniversary!
This highly anticipated weekend-long event includes exclusive tasting events, cooking demonstrations and wine seminars, as well as multi-course dinners and live musical performances. Dedicated to excellence, Euphoria features domestic and international wines, celebrity chefs, master sommeliers, and national recording artists.
Founded in 2006 by platinum-selling singer and songwriter Edwin McCain and restaurateur Carl Sobocinski, euphoria educates, entices, enlightens, and entertains.
Every September this long weekend event shines a spotlight on Greenville, South Carolina's thriving Culinary and Arts Communities. Greenville, situated at the foothills of the Blue Ridge Mountains, stands out with its award-winning downtown, vast entertainment options and diverse population.
Supporting the community, proceeds from Euphoria fund Local Boys do Good, the 501 (c)(3) created to benefit local non-profit organizations. euphoria, a weekend destination event, impressed all with its passion for quality and value.
Greer Christmas Parade Registration Open
Theme: Santa's Workshop Sunday Dec 5th 2:30pm
Join the fun and decorate your entries to reflect Santa's Workshop! Remember, Santa is ONLY on the last float in the parade! The Greer Christmas Parade route is 1.1 miles; beginning at Poinsett Street & Memorial Drive and ending at N. Main Street & Cunningham Drive.
$50 Non-Commercial/Organization/Non-Profit registration
$100 Commercial/Business registration
$650 Rent a float from Greer Relief
$725 Rent a float from Greer Relief with sound
ALL entries & fees must be received or postmarked by the day before Thanksgiving (November 24th). Entries & fees received/postmarked after this date will be assessed the $50 late entry fee.
We will have two awards determined by our judges: Best Float and Best Walking Entry. 2020 Best Float was SC Jeep Addicts and 2020 Best Walking Entry was OnDuty SC Inc. They each get a free entry for the 2021 Greer Christmas Parade!
Please forward this email to any individual, business, and organization interested in participating in the parade. If you have any questions you can email us at 
[email protected]
 or call (864) 334-3492.
We look forward to seeing you at the parade!
Best Wishes,
Kyndra Kemp
Greer Christmas Parade Chairman
Sponsorships
Sponsoring the Greer Christmas Parade is a fun and festive way to support the Greer Community! We are excited to have the Sensory Zone Sponsorship again this year as well as opportunities for vendors.
Check out all the ways you can get involved.
For more information on all Greer Christmas Parade sponsorships 
click here
.
The City of Spartanburg Parks and Recreation department is taking geocaching to an exciting new level. Launching on May 3rd, 2014 is the Hub City Geotrail. This Geotrail will take you around the City of Spartanburg on a high tech adventure and scavenger hunt. Get your GPS ready for the kick off at this year's Spring Fling. There will be a limited edition, trackable geocoin for participants that complete the trail passport.
To redeem your Geocoin you can hand deliver your completed passport to our Park, Recreation and Special Events office located at 100 North Liberty Street in Spratnaburg. (Our office is above the Sparta Passenger Center) PLease keep in mind that our office is open Monday – Friday and closed on holidays.
You can also mail your complete passport to:
Parks, Recreation & Special Events PO Box 1749 Spartanburg, SC 29304
Please make sure if you mail your passport in that you include your complete mailing address!
To learn more about geochaching follow the link below.
Hughes Investments Elevate Upstate Vibrancy Grant Program
Applications Deadline is September 17!
After not awarding the Hughes Investments Elevate Upstate Grants in 2020 due to the pandemic, we are delighted to announce that the grants program is open again in 2021. Since 2013, this program has awarded nearly $100,000 in funds to 30 local communities to fund community vibrancy initiatives.
Thanks to Hughes Investments for their generous support of these community vibrancy initiatives throughout the Upstate!
Nantahala River Rafting Fully Guided
A guided whitewater rafting trip is one of the best ways to experience the Nantahala Gorge. The crystal-clear Nantahala River is the perfect family-friendly river where experienced river guides will help you navigate through splashy Class II-III rapids and bouncy waves, with occasional calmer waters where you can enjoy the spectacular mountain scenery. The fully guided rafting trip the most popular adventure at NOC, with thousands of families returning year after year.
Orgullo Hispano – 30 Days of Hispanic Heritage Nominate your favorite Hispanic-owned business today!
Nominations are now open for 2021
ORGULLO HISPANO
The Hispanic Alliance will be presenting 30 Days of Orgullo Hispano for the third year in a row. This year, Orgullo Hispano is featuring one outstanding business of the local Hispanic community per day on our social media channels and website. We need your participation to discover all our Orgullo Hispanos!
Businesses to consider will be Hispanic owned businesses in the Upstate.  We want to highlight businesses that have started from the ground-up in Greenville such as the food industry, health, fitness, automotive, etc.
NOMINATE A BUSINESS TODAY USING THE FORM BELOW
Follow Hispanic Alliance on Instagram @HispanicAllianceSC to see the stories as they are featured.
Peace Broadway! On sale Now!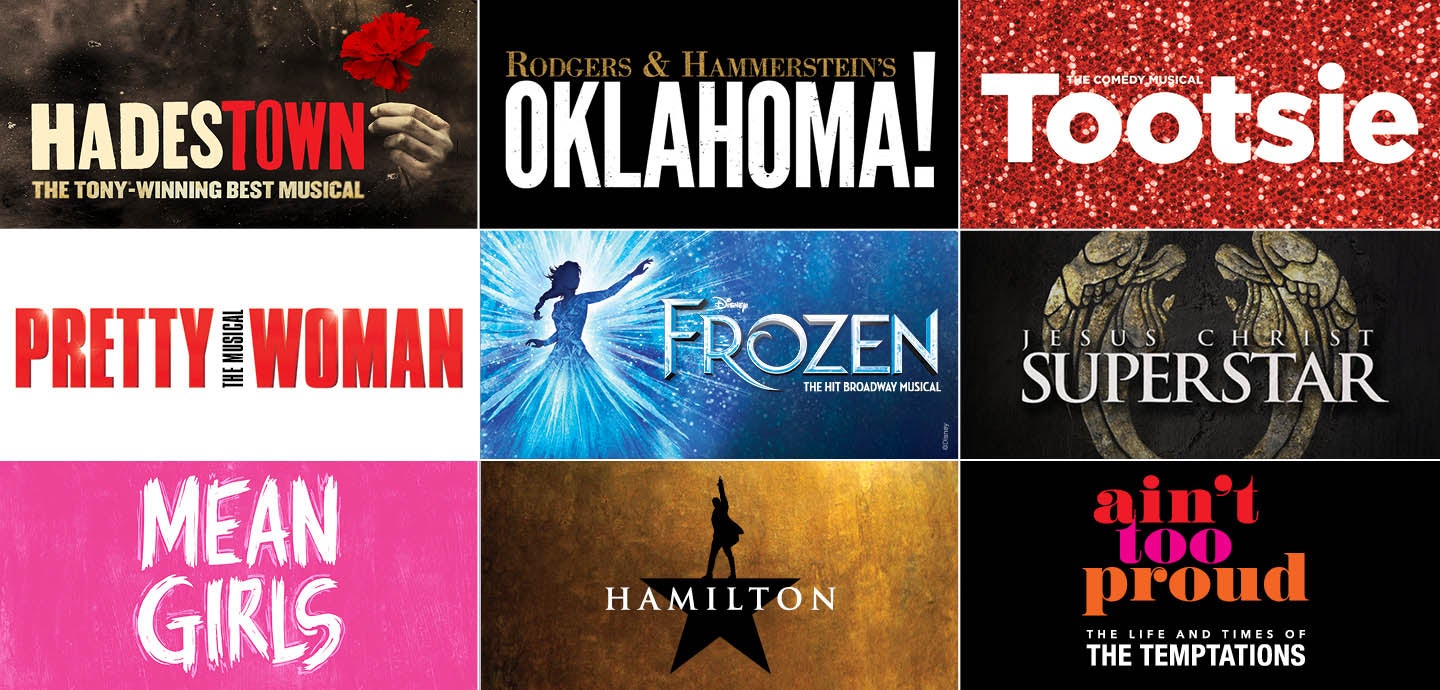 Guarantee Your Seats for All 9 Shows!
Premium Seating
Peacekeepers may purchase up to TWO Premium subscriptions per $250 donation. Box seating is available with annual gifts starting at $1,500 for upper boxes and $2,500 for lower boxes. Gifts must be renewed annually to retain season tickets in this section. Please note, due to demand, this seating area is limited.
Patron Accessibility
The Peace Center offers a variety of accessibility services including assistive listening, ASL interpreted performances (Saturday matinees), audio described performances, wheelchair accessible seating, and transfer chairs. For the best experience, please discuss your specific need with a Customer Service Representative. Some services require advance notice.
Planet Fitness Greenville Grand Opening
Come join the Planet Fitness family as they open their newest location in Greenville, SC on Friday, September 17! For a limited time, secure a coveted Black Card membership for just $0.25 down and just $22.99 a month giving you access to more than 2,000 locations across the country and the ability to bring a friend to the gym any day! To watch a video flythrough of the new club, click here: https://player.vimeo.com/video/521622542
Ride in style on the historic Great Smoky Mountains Railroad aboard your very own restored Caboose. These are great for family reunions, birthday parties, private meetings, corporate field trips or just any time!
Our cabooses accommodate up to 15 people with seating on the main level and in the cupola. (And, remember, babies are people, too!) The cabooses feature heat, private bathrooms, windows that can be opened, and open air vestibules at each end for unobstructed views. Advanced reservations are required and availability of caboose rentals are limited.
A platter of cheese and crackers, and an assortment of 15 bottled Coca-Cola products are included. Plus, the caboose is the only place where you can bring your own food and drink (please, no alcohol) in picnic baskets or coolers.
You can charter the caboose on:
Best value for small groups and private parties up to 15 passengers. Available by phone only. Book now by calling 800-872-4681.
Rafting
Available April – October with the morning departure of the Nantahala Gorge Excursion departing Bryson City, NC. Train seating in Open Air Gondola. Booking available by phone only: 1-800-872-4681.
Convenient, Inclusive, and Simple!
Adult (13 years and older) $109
Child (Minimum of 7 years old or 60 pounds) $92
A Fully-Guided Experience
The original Raft & Rail© since 1988: enjoy the two best adventures in the region in one day, great for families. Southern Living Magazine calls this "an ideal adventure for families, first-timers, young or old." This full-day guided adventure starts with a Wildwater staff member greeting you at the train depot, followed by a scenic train trip, deli lunch with all the fixings, and a Nantahala River whitewater trip with a guide in every boat. Hot showers and a photo show follow immediately after your 8 mile Nantahala River trip. All transportation is included to and from the Bryson City Train Depot.
Available by phone only. Book now by calling 800-872-4681.
Enjoy this trip combining the Great Smoky Mountains Railroads trip with the Waterfall Jeep® tour. You'll begin your trip in Bryson City, NC, with a 2 hour (approximate) railroad excursion over Fontana Lake and into the Nantahala Gorge. As you travel on the train, watch paddlers challenge the rapids. At the top of the line, disembark from the train and climb aboard Wildwater's customized Jeep® for a 2-hour (approximate) personal exploration up the mountain, past waterfalls and lakes, up to the Appalachian Trail and back. A delicious deli lunch is included.
Available by phone only. Book now by calling 800-872-4681.
* Children 40 – 80 lbs. are required to sit in the front passenger seat with the airbag disengaged using a child booster seat. Children 80 lbs. or greater will sit in the back using a lap seat belt. If there is more than one child in the 40 – 80 lb. range, the second child will sit in the back using a lap belt.
Reimagined Competition for 2021 Gingerbread Season
The Omni Grove Park Inn, home of the iconic National Gingerbread House Competition, announced a reimagined Competition for 2021. After a virtual 2020, the Resort is planning to welcome back participants in-person this year, along with an esteemed panel of judges, including renowned Food Network Chef, Carla Hall.
Gingerbread enthusiasts are now encouraged to enter the Competition (find entry details HERE) and begin dreaming up dazzling designs for their confectionary creations. The 2021 Competition will take place at The Omni Grove Park Inn on November 22, 2021.
November 8, 2021: Competitor Entry Form Deadline.
November 15, 2021: Digital Content and Description Summary Form Deadline.
November 22, 2021: Awards Ceremony and Winners Announcement.
December 1-12, 2021: 12 Days of Gingerbread series on The Omni Grove Park Inn social channels highlighting top finalists. Assets will be available.
November 2021 – January 2, 2022: In-person Gingerbread Display will be open for public viewing at The Omni Grove Park Inn.
Save on Concert tickets with Groups Sales: For King and Country
Bring your friends and sing along to the award-winning duo on their Relate Tour
on October 10.
Save up to $5 per ticket with a
group of 10 or more.   Email to reserve your tickets: [email protected]
Save on Concert tickets with Groups Sales: Mercyme
Share the excitement and create unforgettable memories at MercyMe
on November 18.
Save up to $5 per ticket with a
group of 10 or more.   Email for groups sales: [email protected]
Sensational Sigal Exhibition
Celebrating our renaming, the Sensational Sigal exhibition presents highlights from the unparalleled musical instrument collection of Marlowe A. Sigal while exploring the life of the man behind this remarkable gift. The exhibition features a broad range of objects and offers one of the most robust displays of keyboard instruments and wind instruments in the world.
Tarzan Train
Our train and canopy combo trip will start in Bryson City at the Great Smoky Mountain Railroad train depot. You will ride through the Smoky Mountains, along Fontana Lake and up into the Nantahala Gorge. On your 2 hour train ride, watch paddlers challenge the rapids on the Nantahala River. A delicious Deli Sandwich lunch is included. At the top-of-the-line, you will disembark the train and travel a short distance to Wildwater's Nantahala Gorge Canopy Tours.
The original zipline canopy tour in Western North Carolina, Wildwater's Nantahala Gorge Canopy Tours offers 13 different zip lines and 8 sky bridges. Our two highest platforms have unbelievable views of Clingman's Dome, Fontana Lake and waterfalls. This gliding experience, naturally fueled by a gradual elevation change, takes you through multiple ecosystems, past hemlocks, into hardwoods and through a deciduous forest packed with native flowering plants. All Canopy Tour Rangers are trained to – and all courses are built and inspected to – ACCT Standards to provide for your well-being and fun. This is a great experience for families.
After enjoying the fully guided zip line tour, check out your photos and buy a t-shirt in Wildwater's store. Your adventure will end later in the afternoon back at your car in Bryson City, NC. All transportation is included.
Members of your party who can't – or don't want to – go on the canopy tour can ride the train round trip. You'll all meet up shortly after the train's return in Bryson City, NC.
The Freewheelers of Spartanburg A Bicycling Club

Join anytime for $25 (Single Membership)!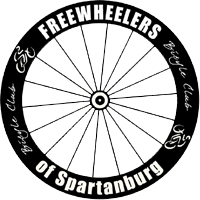 Membership is open year round.  $25 for Singles and $35 for Families.
By joining the Freewheelers you help support bicycle advocacy in the Spartanburg area. Membership also provides members opportunities to network with other cyclists through the online message board for rides and events.  Membership drive for the coming year is Oct-Dec of each year.
Club membership is no longer be a requirement to participate in the Assault on Mt. Mitchell.
Benefits and examples of what we do:
The Freewheelers offer a challenging and extensive ride calendar for the beginner as well as the seasoned rider
Monthly Club meetings to help guide and support cycling in Spartanburg.
Bearden Josey women's racing team support
SAG support for local rides