Events Calendar
Explore family friendly events, theatres, galleries, concerts, nightlife, things to do, and more in the Greenville, SC and Upstate areas.
Interested in adding an event to our calendar? Please click the green "Post Your Event" button below.
Monday, December 4, 2023
It's beginning to look a lot like Christmas….
Share joy with a family experiencing the realities of poverty in Greenville this holiday season. Provide a child in need with clothing and gifts through our Angel Tree program.
This is a great opportunity for individuals, families, church groups, schools, social clubs, HOAs, companies, civic organizations and more to work together to share hope at the holidays.
You can also help us provide gifts to children in our Angel Tree program by shopping online through one of our charitable gift registries. Visit our website through the link below to select the online retailer you'd like to shop, and gifts will be sent directly to The Salvation Army of Greenville to share with our Angel Tree families.
Christmas at Biltmore Daytime and Evening
Immerse Yourself in the Magic
Experience Christmas at Biltmore, when America's Largest Home®, Antler Hill Village, and the entire estate are beautifully bedecked for the holidays.
NEW THIS YEAR: all Biltmore House tickets include FREE next-day grounds access. Because more time to explore means more memories made. Select ticket types also include Italian Renaissance Alive.
Antler Hill Village Illumination
Included with admission—Bask in the glow of a glittering cascade of lights illuminating trees, buildings, and the pathways that connect the unique shops, restaurants, and Winery in Antler Hill Village. Experience this must-see part of the Christmas at Biltmore tradition, which includes festive displays adorning Ciao! From Italy and our relaxing Winery, where complimentary tastings await.
Christmas Daytime Celebration
November 3, 2023–January 7, 2024
A daytime visit to Biltmore is a feast for the senses, featuring fragrant wreaths, glittering garland, and the sparkle of thousands of ornaments from Biltmore House to Antler Hill Village! Wrap yourself in the magic of this most beloved of holiday traditions: Christmas at Biltmore.
NEW THIS YEAR:
All Biltmore House tickets include FREE next-day grounds access!
Select ticket options also include Italian Renaissance Alive.
BUY ONLINE & SAVE
Candlelight Christmas Evenings
An Unforgettable Holiday Evening
November 3, 2023–January 6, 2024
A majestic Norway spruce and pathway luminaries welcome you to America's Largest Home®. Inside, thousands of ornaments reflect the soft glow of candles, fireplaces, and twinkle lights. The magic continues in Antler Hill Village, which is festooned with glittering lights, ornaments, and displays.
NEW THIS YEAR:
All Biltmore House tickets include FREE next-day grounds access!
Select ticket options also include Italian Renaissance Alive.
BUY TICKETS
Fall Language Classes 2023
Upstate International is excited to once again offer our Language Classes this fall! Stimulate your brain by learning a new language or polish your current foreign language skills with UI's affordable classes. We offer a diverse range of language choices to learn, including English, Spanish, French, German, and Italian, with more to be added in the weeks to come!
The 14-week fall semester will run from August 28th, 2023 to December 8th, 2023. Classes are either held at Upstate International or meet online via Zoom. Our language classes fall under two categories: regular or intensive. Regular classes meet 1x a week for 75 minutes and have a flat registration fee of $150. Intensive classes meet 2x a week for 90 minutes per class and have a flat registration fee of $450.
Please note: In order to participate in our classes, you must be a member of UI. Individual memberships are $75, and family memberships are $100. The fee covers a year of membership. Registration is completed online and payments can be made by credit/debit card, cash or check. You can register for membership and for classes at our website: https://upstateinternational.org/
Should you have any further questions, please email UI's Programs and Events Coordinator, at [email protected]
We hope to see you in class!
Looking for a unique and unforgettable venue for your holiday party? Look no further than Craft Axe Throwing Spartanburg!
Get ready to ignite the holiday spirit with an axe-citing twist! Our expert coaches will guide you through the thrilling world of axe throwing making your event a memorable experience for everyone.
Whether it's a corporate gathering family get-together or a festive celebration with friends Craft Axe Throwing Spartanburg offers the perfect blend of excitement and camaraderie. Plus it's an ideal way to unwind de-stress and create lasting memories.
Bring your favorite holiday snacks to enjoy in our cozy festive atmosphere. We've got the beverages and entertainment covered so you can focus on having a blast!
Still not convinced? How about friendly competition laughter and the joy of nailing those bullseyes? It's the kind of holiday party that will be talked about for years to come!
Book your axe-ceptional holiday party at Craft Axe Throwing Spartanburg now and let's make your celebration truly axe-tacular!
Meals on Wheels of Greenville Young Professionals: CauseBars
Get a jumpstart on your holiday shopping with Meals on Wheels of Greenville Young Professionals' holiday edition CauseBars! Perfect for stocking stuffers, gifts for coworkers, or teacher appreciation baskets. These gourmet chocolate bars come in Milk Chocolate or Dark Chocolate with Sea Salt.
For every CauseBar purchased for $10, a homebound client will receive an emergency meal kit to use in an emergency event. Purchases can be made online, over the phone (864-233-6565), or in-person at our office.
THIS HOLIDAY SEASON SPEND LOCAL IN SPARTANBURG
Make holiday shopping easy this year and support Spartanburg businesses. Whether you're shopping in-store, from the comfort of your couch or from your office desk, spend local this holiday season.
Upstate Food Access Interactive Map
It's no secret that food insecurity is an issue facing many of our neighbors in the Upstate. Fortunately, there are countless organizations and resources working tirelessly to alleviate that stress!

Head over to our Upstate Food Access Resource Map to locate service providers near you!
Win a Tuscany Culinary Escape Package or a 3 night stay in Napa Valley
Don't miss this opportunity to make your dreams of a remarkable getaway come true, all while supporting a great cause. Purchase your sweepstakes entry today, and you could be the lucky winner of one of these incredible experiences!
Remember, every entry counts and helps us make a difference in our community. Thank you for your support, and best of luck!
Winner's Choice! Spend a week in Italy for 2 at the Hotel Ponte Sisto in Rome 2-Night Stay, and the Renaissance Tuscany Il Ciocco Resort & Spa 5-Night Stay. Enjoy a daily complimentary breakfast and enjoy a Winery and Olive Oil Press Tour & Tasting with lunch at the Fattoria Colle Verde in the Tuscany countryside or enjoy a 3-Night stay for 2 in Napa Valley at the Meritage Resort and Spa with a Wine Train Tour including a gourmet lunch, Hot Air Balloon Ride, & Wine Tasting.
Volunteer: Greer Community Garden
Volunteer
Water our garden plot at the Greer Community Garden located at 218 West Road, Greer, SC. Our plots are 13,19,25,31. Coming from the parking lot, they will be the last 4 plots to the far left of the first section.
The best time to water is when the temperature is before 80° (in the morning before the sun is too high or in the late afternoon once it's begun to set).
If you need anything, email Jenn [email protected]
Greenville State Farmers Market
The Greenville State Farmers Market includes retail sheds and farmer stalls that offer a wide variety of locally grown products and specialty goods. Both quality and variety are standards for the volume of products offered for sale at the Greenville State Farmers Market. Market operations continue Monday – Saturday all year long, ceasing for only two holidays: Christmas and New Year's Day.
Find information about upcoming events and what's in season at our market's Facebook page.
Office Hours
Monday – Friday  •  7:30 am – 4 pm
Closed on State Holidays
Retail Hours
Monday – Saturday  •  8 am – 6 pm
Admission and parking are free
Closed Christmas Day and New Year's Day
Red Kettle Impact Campaign
The Salvation Army Red Kettles are out and the bells are ringing across Greenville now through December 23.
The money you donate, either at a physical kettle or online, stays in our community to provide life-changing programs to individuals and families in need all year long.
Please help us reach our goal of raising $250,000 this Christmas.
When you donate to The Salvation Army Red Kettle Impact Campaign, you help provide:
A warm, safe bed for men, women and children to sleep
Food boxes for families and individuals experiencing food insecurity
Rent assistance so people can stay in their homes
Disaster relief for those who have lost everything
Utilities assistance so seniors on a fixed income can have heat this winter
Thank you for supporting The Salvation Army of Greenville.
Biltmore Estate: Ciao! From Italy Sculptural Postcard Display
Included with admission
Embark on a scenic journey across George Vanderbilt's Italy with a large-scale outdoor display that combines brilliant botanical designs with authentic messages written by Vanderbilt himself.
Beautifully handcrafted of natural elements, each sculptural postcard depicts a location or landmark Vanderbilt visited more than a century ago. This captivating complement to Biltmore's Italian Renaissance Alive exhibition reveals Vanderbilt's passions for travel, culture, architecture, and art as well as his personal experience of such renowned Italian cities as Milan, Florence, Venice, Pisa, and Vatican City.
Adding to the charm and visual appeal of Ciao! From Italy—sure to be a hit among kids of all ages—is the G-scale model train that travels in and out of each postcard in this enlightening display!
Monarchs and Milkweed: A Story of Survival
Join us on a journey into the world of butterflies and plants, and see the complex relationship between monarchs and milkweed. "Monarchs and Milkweed" explores how very survival of these majestic creatures has been shaped over time by one another, traveling through the seasons of a calendar year and revealing how both insect and plant grow and interact, culminating in a massive migration that crosses a continent.
Take a walk with a neighbor in the park. Check-in and out at Greer Relief.
Weather dependent unless otherwise noted.
Remember:
Please be early. There are no late check-ins.
The class is for adults only. Children can walk with you in the park if you (or someone) can watch them. They can participate if they wish, but only those 18 and older will earn a RENEW reward.
Must attend in person and be present for the entirety of each class to earn RENEW Rewards.
RENEW Rewards: $10 
About RENEW: RENEW is an education, enrichment, and life skills program designed to improve the quality of life and well-being of the greater Greer community. We welcome any and all individuals who are passionate about learning and developing skills that will set them on a path of healthy living.
RENEW: Reaching Every Neighbor Every Way, for classes on: Financial Wellness, Job Services, and Healthy Living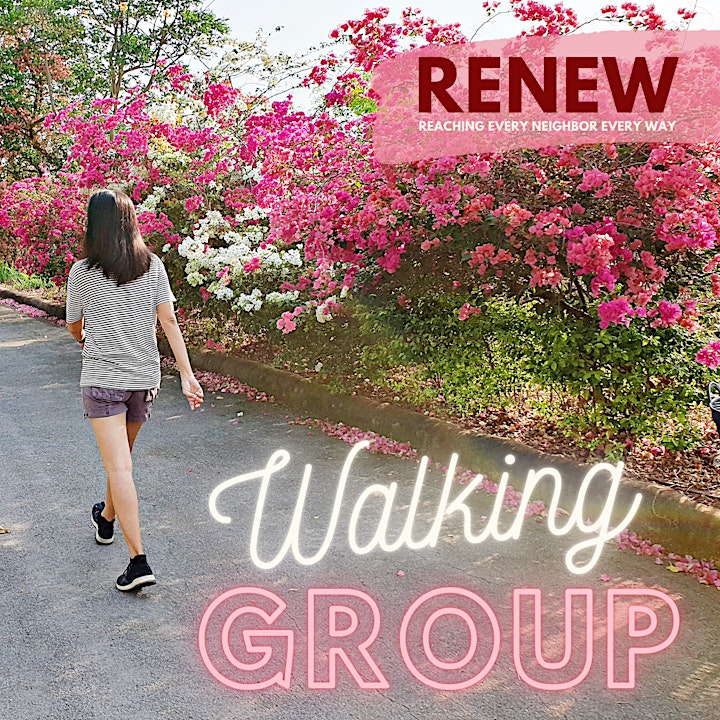 Christmas Morning Shoppe Volunteer Opportunites
It's beginning to look a lot like Christmas! We have all of our Christmas Morning Shoppe items packed up in a storage facility. We will need to load up trucks and bring all the gifts, shelving, decorations and supplies from the storage facility to the new Christmas Morning Shoppe site a few minutes away from the Greer Relief office.

Shop Move in Monday December 4th 10am-1pm
Historic Neighborhoods + Architecture Tour
Our city has great architectural examples of styles that span the last 200 years and charming neighborhoods that give them context.
Our downtown is blessed with a selection of historic neighborhoods that encircle our city center, providing a great mix of the progress surrounding the Main Street area with the stability of traditional domestic living. As the young village of Greenville formed in the late 1700s, homes were naturally scattered around the region with large tracts of land tied to them. This tour traces the development of Greenville's neighborhoods on the North and West sides of the Reedy River, taking you on a pleasant drive to see the variety of architectural styles, hear stories of their home-owners, and understand the role in Greenville's revitalization.
Tours will take place in a comfortable Ford Transit high-roof tour van. Digital photographs will be shown on a screen to provide insights into the information that you hear from the tour guide. Your tour guide, John Nolan, is a local historian and author of "A Guide to Historic Greenville, SC" and "The Lost Restaurants of Greenville, SC
Highlights include:
• Pettigru Neighborhood
• Alta Vista / Crescent Ave.
• Augusta Road neighborhood
• Mills Mill village
• Hampton Pinkney neighborhood
Textile Mill + Village Tour: Early Years
The textile industry is the most significant aspect of Greenville's history. It employed 1 out of every 3 people here for many years and had worldwide reach and importance. This driving tour takes you to eight of the mills built up between 1874-1902 in downtown Greenville and into the "Textile Crescent" at the city limits. Guests will learn in-depth about the mill leaders, workers, buildings, what village life was like, what the mills produced, why they closed, and what is going on there now. You'll see 100s of historic photos on a screen that dramatically illustrate the themes discussed. You'll also have a chance to actually touch and hold vintage artifacts from this era. Enjoy a fun and educational tour that gives you great insights to this important aspect of Greenville's past and present success.
Celebrate the holiday season as Tweetsie Railroad transforms into a winter wonderland for Tweetsie Christmas on November 24, 25, 26, December 1, 2, 3, 8, 9, 10, 15, 16, 17, 20, 21, 22, 23, 26, 27, 28, 29, & 30!
Closed Thanksgiving Eve, Thanksgiving Day, Christmas Eve, Christmas Day, and New Year's Eve.
Tweetsie Christmas offers holiday activities the whole family will love, including a 20-minute nighttime train ride in an open-air car behind one of the park's historic steam locomotives on a three-mile route lined with over 1 million Christmas lights, a heartwarming, toe-tapping, live Christmas variety show, kid-friendly amusement rides, meetings with Santa in his Gingerbread House filled with candied furnishings, and roasting s'mores over an outdoor fire.
Go is also called "Baduk" or "Weiqi." It's a game with over 2,000 years of history. It's a game that rewards creativity, intuition, and deep thinking. It is easy to learn (https://www.learn-go.net/), but difficult to master, offering a lifetime of intellectual stimulation and personal growth. Playing Go can help improve your focus, memory, and problem-solving skills, as well as your ability to anticipate and plan ahead.
Go is popular among anyone who likes strategy, mathematical concepts, game theory, or competition. Beginners are welcome! We meet up in two locations:
Greenville Go Club: Saturdays from 2 to 5 pm @ Hughes Main Library
Anderson Go Club: Mondays from 6 to 9 pm @ Empire Games
Greenville Go Club (Facebook)
Anderson Go Club (Facebook); @go_club_anderson (Instagram)
Join us in celebrating 10 Years of Winter Lights ❅
❅ November 17 through December 31!
Winter Lights is a spectacular open-air walk-through light show made from over one million lights! Located at the North Carolina Arboretum in Asheville, North Carolina, this year's event features favorites like the famously tall 50-foot lighted tree and the Quilt Garden, along with enchanting new details designed to delight and surprise.
Please leave your furry friends at home!
To keep both visitors and pets safe, pets are not permitted at Winter Lights at the Arboretum. Service animals are always welcome.
Experience the Arboretum in a Whole New Light!