Events Calendar
Explore family friendly events, theatres, galleries, concerts, nightlife, things to do, and more in the Greenville, SC and Upstate areas.
Thursday, May 26, 2022
Biltmore: Legends of Art & Innovation
Immerse yourself in our new exhibition series, Legends of Art & Innovation at Biltmore—featuring three different large-scale, multi-sensory experiences—created and produced by Grande Experiences using the very latest in immersive technology to illuminate the remarkable lives of Van Gogh, Monet, and Da Vinci and their timeless masterpieces of art and design.
Each individual component of this year-long series offers fascinating ties to George Vanderbilt's collection of treasures for his magnificent home on the grounds of Biltmore.
The BMW Charity Pro-Am presented by TD SYNNEX is all about raising awareness and funding for nonprofits in our community and, so far, we have given away $14.3 million dollars!!
One of the ways we raise money and awareness is through Birdies for Charity, but we need your help to make this successful.
Donating to a nonprofit or K-12 school through our Birdies for Charity Program makes your money go 25%* further. With our matching donation fund, we will match 25% of what you donate to any of the nonprofits or K-12 schools that have signed up with Birdies for Charity.
Plus, as a donor you have a chance to win the Stay and Play Package:
Foursome at Thornblade Club
Foursome at the BMW Performance Center Driving School
Two-night stay at the Greenville Marriott
Two-night stay at the Spartanburg Marriott
To win all you have to do is guess the number of birdies the professional golfers will make June 9-12, 2022, at the BMW Charity Pro-Am presented by TD SYNNEX.
For more information or to donate visit bmwcharitygolf.com!
*There is a 25% match up to the first $100,000 raised amongst all organizations. No purchase/donation required
Leadership Spartanburg applications open
Leadership Spartanburg offers a backstage pass to Spartanburg County while preparing participants to work within our community as effective, knowledgeable leaders. Learn about, examine, and respond to the social and economic challenges and opportunities Spartanburg County faces during the nine-month program.
LEADERSHIP SPARTANBURG Class
Leadership Spartanburg's nine-month curriculum will run from September 2022 through May 2023, focusing on community information and issues, volunteerism and leadership development. Sessions are held one day a month, typically the third Thursday of the month from 8:30 a.m. – 4 p.m.
Applications and letters for the 2022-2023 Leadership Spartanburg class are open through June 20, 2022.
Time commitment: An in-town opening retreat, followed by a eight-month curriculum from October through May that focuses on community information and issues.
Tuition:
OneSpartanburg, Inc. Members: $1,895
Non-members: $2,295
Selection Criteria
Civic Involvement
Leadership Potential
Diversity Perspective
Commitment to the Leadership Program and the community
2022-2023 Session Topics
Talent, Place, Economy and Image
Spartanburg's History & Where We're Headed
Fostering Spartanburg's Educational Attainment
Community Issues: Challenges & Successes
Spartanburg County's Economic Excellence
Local Talent to Promote Community Cohesion
Spartanburg's Quality of Life & Cultural Assets
Health & Wellness: Impacting the Local Communities
Learn-Speak-Connect with Foreign Language Classes at Upstate International
Registration is OPEN for our winter Foreign Language Classes.
Learn~Speak~Connect with classes at Upstate International. DON'T DELAY: Classes fill up quickly!
Classes begin the week of January 3rd and will be completed by February 25th, then followed by our spring semester. Upstate International offers both once/week regular and twice/week intensive classes, online and in-house. English, French, German, Italian, Japanese, Russian and Spanish. Check the schedule for details. Click here: http://events.r20.constantcontact.com/register/event?oeidk=a07eiwswdx0d921b8c1&llr=4w9vvofab&showPage=true.
Spring Photo Contest – "Trees in Bloom"
NC State Parks' Year of the Tree continues with a celebration of spring trees. Break out your camera and capture the transformation of trees from winter to spring as they show off their gorgeous blooms throughout the next few months. You may even win a prize for your efforts!
GREAT PRIZES WILL BE AWARDED TO 3 WINNING ENTRIES
1st Prize: The winning photo will be our Facebook cover photo for two weeks, and the photographer will receive two annual passes to Chimney Rock State Park, two boat tour tickets from Lake Lure Tours, and dinner for two at the Old Rock Café.
2nd Prize: After the first place photo, the second place photo will be our Facebook cover photo for one week. The photographer will receive two annual passes to Chimney Rock State Park and dinner for two at the Old Rock Café.
3rd Prize: The third place photographer will receive two adult day passes (or one family pack of day passes) to Chimney Rock State Park and dinner for two at the Old Rock Café.
CONTEST RULES:
There is no fee to enter the contest. All photographs must be taken of Chimney Rock at Chimney Rock State Park only in areas accessible to guests between April 1, 2022 – May 31, 2022.
The contest is open to amateur and professional photographers.
Up to three photos per person can be submitted via any of the following ways to be eligible to win:

Facebook: First, like the Chimney Rock at Chimney Rock State Park page. Next, send us a private message including your contact information specified in rule #3.
E-mail: If you don't have access to social media, you may email your digital photo with your contact information specified in rule #3 to [email protected]

Every entry should be clearly labeled with the photographer's name, city & state, a brief photo caption, an email address and the best phone number to reach you.
Photos should be available at a minimum resolution of 1200 x 1600 pixels (1 MB minimum) to be eligible to win. Photos taken via smart phones, tablets and other mobile devices are welcome if they meet minimum requirements.
For entries showing human faces, you must list their name(s) and have written permission from any photographed person(s) to use their image.
Entries should reflect the photographer's interpretation of the theme. Emphasis will be placed on quality, composition and creativity. All entries may be used in promotions of Chimney Rock and park-related activities.
Digital images can be optimized but not dramatically altered with photo editing software. Black and white photographs are welcome.
Finalists will be chosen by Chimney Rock staff and the winner will be voted on by the public. Decisions regarding winners are final.
Winners will be notified personally and announced on Chimney Rock's social media. For more information, call 1-828-625-9611, ext. 1812 or email us at [email protected].
Banco de Comida I Food Pantry
Banco de Comida I Food Pantry
Greenville State Farmers Market
The Greenville State Farmers Market includes retail sheds and farmer stalls that offer a wide variety of locally grown products and specialty goods. Both quality and variety are standards for the volume of products offered for sale at the Greenville State Farmers Market. Market operations continue Monday – Saturday all year long, ceasing for only two holidays: Christmas and New Year's Day.
Find information about upcoming events and what's in season at our market's Facebook page.
Office Hours
Monday – Friday  •  7:30 am – 4 pm
Closed on State Holidays
Retail Hours
Monday – Saturday  •  8 am – 6 pm
Admission and parking are free
Closed Christmas Day and New Year's Day
Banco de Comida I Food Pantry
Employers Network Training – Crucial Accountability
CRUCIAL ACCOUNTABILITY
This course is designed for leaders that are looking to develop the skills required to be the kind of leader that people trust, respect, and want to meet their expectations.
If you contrasted the best leader in your career with your worst, you could probably characterize their differences between the two to a single key attribute; how they handled crucial conversations with you.
More than likely, the best leader in your career created safety during those conversations, didn't start the meetings by defining you as the villain in the story, and create action plans that took into account the support you needed to succeed.
On the other hand, the person in your career that failed to help you to develop into a successful professional might have started crucial conversations with you by accusing you of not caring, demeaning you in hopes that you would quit, or maybe even threaten you with termination without listening to you.
TOPICS
How to prepare for an accountability conversation
What conversation to hold and how to determine if should be held
Get your head right before opening your mouth.
Starting an accountability discussion
What to do during an accountability conversation
Motivating others (Six Sources of Influence)
How to gain commitment for others
Dealing with big, complicated problems
GOALS
At the conclusion of the course, leaders will be able to:
Confront the correct issues
Successfully present your observations in the first 30 seconds of the conversation
Address both motivational and ability issues while maintaining accountability
Recognize and remediate corporate structural barriers
Maintain mutual respect and accountability with staff
Develop an action plan that stick!
Deliver meaningful performance discussions
Participants will receive a copy of "Crucial Accountability: Tools for Resolving Violated Expectations, Broken, Commitments, and Bad Behavior."
This course is held in partnership with Employers Network and OneSpartanburg, Inc.
BBB OF THE UPSTATE: SHRED DAY
Take advantage of free document shredding in the Upstate. Better Business Bureau® of the Upstate & AARP® South Carolina are partnering together to host a FREE Secure Your ID "Shred Day," a national event created to promote awareness about identity theft and fraud protection. AARP and Better Business Bureau Education Foundation will be providing educational handouts to prevent consumers and businesses from becoming victims of identity theft. Individuals and businesses can take advantage of FREE on-site document shredding and take home practical tips to prevent identity theft online and off. Consumers are allowed to bring 3 banker 10″ x 12″ x 15″ size boxes or 3 kitchen "13 gallon size" plastic bags per consumer or business. Maximum number per consumer or business is 3. Cardboard boxes will be emptied and returned to consumers. Please, DO NOT bring the following items: desktop computers, monitors, laptops, printers, or external hard drives. In an effort to shred your sensitive documents in a timely manner, there is no need to remove binders, binder clips, paper clips, staples, rubber bands, or CDs/DVDs prior to shredding. Due to safety concerns and to ensure that we are able to serve as many vehicles as possible, we are unable to accept attendees on foot or allow consumers to get out of their vehicle to watch their paper shredded. The complimentary shred event is first come, first serve or until the shred trucks fill up. REGISTER TO WIN A FREE $100 SHREDDER! The AARP South Carolina Sweepstakes takes place between April 1, 9:00 a.m. EST zone and May 31, 2022, 9:00 a.m. EST zone. Register here: aarp.cventevents.com/71G83Q
Open Year Round Large Selection. We have been in business for over 30 years supporting our local farmers and selling their produce. With over 40 farmers we have a wide selection of Farm Fresh fruits and vegetables. We offer a wide selection of pickles, relishes, jellies, jams, fresh baked cakes and traditional pound cakes.
With more donations and more food orders, we need help in the food pantry – especially MONDAY, TUESDAY, and THURSDAY AFTERNOONS. Come help process donations, make food orders, and keep the pantry organized!
Greenville Humane Society's mission is to preserve the lives and enhance the well-being of animals. Our Vaccine Clinic does just that. We're proud to offer common preventive services like vaccines, testing, and more to help keep your pet healthy—without breaking the bank, starting at $10! Here, you'll get the same stellar care you deserve, but our costs are lower than traditional veterinary clinics (plus, you're supporting a great cause!).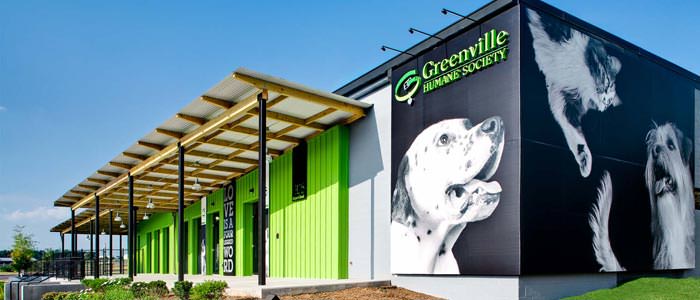 OneSpartanburg, Inc.: Membership 101
Join us for Membership 101 to learn about the benefits, services, and resources that are a part of your OneSpartanburg, Inc. membership.
New members are encouraged to attend Membership 101 after joining the OneSpartanburg, Inc., but this is also a great refresher course for existing members who want to maximize their benefits.
During Membership 101, members will:
Meet other new members and OneSpartanburg, Inc. staff
Learn more about the benefits of their membership
Learn how to utilize the website to update member information, post events, and register for OneSpartanburg, Inc. events
The Brevard Project: Reimagining the Future of Orchestral Programming

Dates: July 11 – 16, 2022
Application: Available now through MyBMC
Cost: A $600 fee covers all housing, meals, classes, materials, and concert tickets. Spots are limited and applications will be reviewed on a rolling basis.
Please note: Proof of COVID-19 vaccination is required for all students, faculty, and summer staff for the 2022 season. Please see our FAQ page for more information.
---
Program Summary
Brevard Music Center (BMC) presents The Brevard Project: Reimagining the Future of Orchestral Programming, a six-day intensive seminar and think-tank on orchestral programming intended for professionals and influencers in the orchestral field. Presented by Brevard Music Center in partnership with Bard College, the Blair School of Music at Vanderbilt University, the Chicago Sinfonietta, the South Dakota Symphony, the University of Michigan School of Music, and Project Director Joseph Horowitz, The Brevard Project takes place July 11-16, 2022. The central goals of The Brevard Project are to re-evaluate the artistic mission of the American orchestra and to share the skills needed to curate a more comprehensive, more inclusive American orchestral repertoire.
---
Curriculum
The Brevard Project: Reimagining the Future of Orchestral Programing complements Brevard Music Center's week-long "Dvořák's Prophecy" festival from July 11-16 and is inspired by Joseph Horowitz's acclaimed new book Dvořák's Prophecy and the Vexed Fate of Black Classical Music. Part think-tank, part seminar, this inaugural Project gathering equips practitioners and scholars alike to begin to answer questions about the dense nexus of culture and race, of historical, political, and moral reckonings surrounding the story of American orchestral music. The central goals of this program are to re-evaluate the artistic mission of the American orchestra and to share the skills needed to curate a more comprehensive, more inclusive American orchestral repertoire. The Brevard Project is designed for conductors, artistic administrators, executive directors, community engagement specialists, conservatory students, and engaged orchestra Board members.
Moving forward requires a fresh and closer look at our musical past – and to the lagging formation of an American symphonic canon. A new narrative of American classical music will be proposed that explores timely and topical issues that impact present and future orchestral programming. Why did our repertoire remain so stubbornly Eurocentric? What can we learn from this history? What can be mined from the treasure trove of long-hidden indigenous and Black music that can help to pave the future?
Classroom sessions will be highly interactive, drawing upon first-hand accounts of humanities-infused approaches to programming and community engagement. Topics of exploration include creating a "new paradigm" for American orchestral repertoire, rethinking the concert experience, and redefining the role of the music director. Participants will be challenged to envision programming and organizational initiatives to promote symphonic events grounded in the American experience, past and present.
---
The Faculty
A remarkable faculty has been assembled for this groundbreaking exercise.
*virtual participant
Joseph Horowitz, Project Director
Leon Botstein, President, Bard College; Music Director, American Symphony; Founder, Bard Festival and The Orchestra Now
Lorenzo Candelaria, Dean, Blair School of Music at Vanderbilt University
Mark Clague, Music Historian, University of Michigan
JoAnn Falletta*, Music Director, Buffalo Philharmonic Orchestra
Christopher Gibbs*, Music Historian, Bard Conservatory; Artistic Co-Director, Bard Festival
Delta David Gier, Music Director, South Dakota Symphony
Blake-Anthony Johnson, CEO, Chicago Sinfonietta
Keith Lockhart*, Artistic Director, Brevard Music Center
Douglas McLennan, Founder/Editor, ArtsJournal
Jason Posnock, Chief Artistic Officer, Brevard Music Center
Jesse Rosen, Former CEO, League of American Orchestras
Larry Tamburri, CEO, Newark School of the Arts (former CEO, Pittsburgh and New Jersey Symphonies)
The Performers
Lara Downes, Pianist, producer, arts advocate
Sidney Outlaw, Baritone/pedagogue, Ithaca College
George Shirley, Tenor/pedagogue, University of Michigan
---
Enrollment Information
Conductors, artistic administrators, executive directors, community engagement specialists, conservatory students, and Board members are all encouraged to apply for The Brevard Project.
Capacity is limited. A $600 fee covers all housing, meals, classes, materials, and concert tickets for the week. Applications will be reviewed on a rolling basis. Apply now through MyBMC.
April 1st through May 26th, 2022
Escape to Biltmore for a unique spring getaway. Immerse yourself in waves of color as Biltmore Blooms transforms our gardens and grounds. Savor complimentary wine tastings at our Winery. All this and more—an array of outdoor activities, shops, and restaurants, and of course, the timeless beauty of Biltmore House—is yours this spring at Biltmore.
Celebrate Burger Month and Memorial Day, Spartanburg style
Home to an array of historic drive-ins and dives, Spartanburg's staple dish is a greasy burger loaded up with rich southern toppings and flavors. Joining these traditional joints is a burgeoning list of restaurants offering unique Southern burgers with a more modern twist.
Sign up for a SpartanBURGER Trail pass to score prizes. Check-in to two restaurants to get SpartanBURGER sticker, 4 to get a pair of SpartanBURGER socks, and 5 to qualify for our 'Make Your Own SpartanBURGER' grand prize. Want to win pure bragging rights? Try them all!
There's only you, your tastebuds, and a long list of drool-worthy burgers to bite in to. Spartanburg. There's Only One.