Events Calendar
Event Cancellations Due to Coronavirus
Several upcoming events have been canceled or postponed due to concerns about the new coronavirus (COVID-19). Events listed on this page may be outdated, so please visit the event website or contact the event organizer for the latest information.
Event organizers can contact us to update their event's information.
Explore family friendly events, theatres, galleries, concerts, nightlife, things to do, and more in the Greenville, SC and Upstate areas.
Friday, April 23, 2021
 April is Earth Month: virtual 5k/10k with the Bend Marathon! 
We have 15 entries for free registration for the first 15 people to raise $150. Your virtual race can be completed between April 12 – May 25, plus you can earn other fun prizes:
We've set a goal to raise $150k for Earth Month to advance climate solutions, ensure clean air and water for all, and make the outdoors an accessible and safe place for everyone. 2021 is a crucial year for us to come together for the future health of our planet and generations to come.
If you're interested in learning more about other ways to get involved in Earth Month, we'll be releasing our schedule of activities later this week, or you can make a $39 donation to get the Marine Layer Earth Day T-shirt.
TATT volunteers have developed a number of interactive regional asset maps. Check out links to regional resources below.
Grants for printing + distribution: Recycling outreach materials in rural + small communities
Funding Available for Rural & Small Community Outreach 
CRA Providing Assistance for Printing & Distribution 
CRA is thrilled to announce we will be offering grants for the printing and distribution of recycling outreach materials in rural and small communities!  Our goal is to help reduce contamination and increase participation in these community recycling programs!  
Over the past few years we have heard from many small communities and haulers that there is a great need for financial assistance to reach their residents with anti-contamination and proper recycling information, and we are answering that call for help. The Carolina Recycling Association (CRA) has been awarded a grant from the 
United States Department of Agriculture (USDA)
 to assist rural and small community residential commingled or source separated recycling programs in North and South Carolina. The purpose of this grant is to fund the purchase and distribution of education and outreach materials for these communities in order to help educate citizens on what can be recycled in their respective communities and to combat recycling contamination.  Applicants should carefully read the entire application before completing.
Application Due Date:
Applications will be accepted until 5:00 pm on Friday, May 14, 2021.
Eligible Entities:
Rural local governments, defined as counties, municipalities, councils of governments and solid waste authorities in North and South Carolina.
Private or nonprofit haulers that provide recycling collection services to rural communities.
Programs offering residential curbside collection or county convenience center drop-off recycling programs.
For the purpose of this grant, a rural community as defined by USDA has a population of 10,000 or less.
I'm vaccinated — can I travel now?
We created a resource answering frequently asked questions on what to expect while traveling by plane amid COVID-19 and the safety precautions vaccinated individuals should take when planning their upcoming vacations.
Lip Sync Battle Spartanburg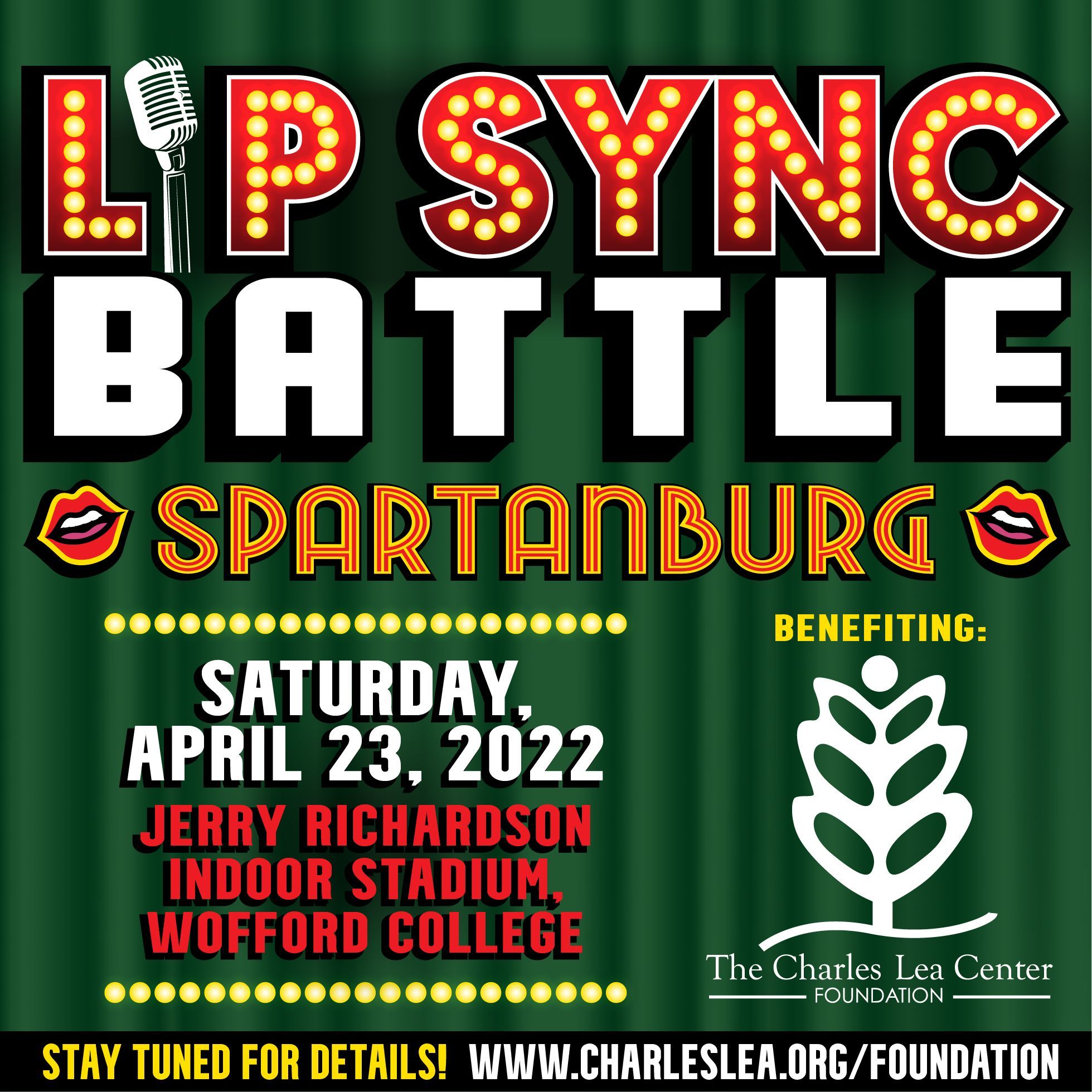 The Charles Lea Center Foundation is proud to introduce our new signature event!   We are bringing the hit reality show to Spartanburg's Jerry Richardson Indoor Stadium, Wofford College on Saturday, April 23, 2022.  This is sure to be a sellout.  Sponsorship opportunities available April 2021.  Who will win the battle and "Rock the Mic?"  Stay tuned for additional details.
Sponsorship availability open April 2021
Please contact CLC Foundation office at 864.562.2278
Nantahala River Rafting Fully Guided
A guided whitewater rafting trip is one of the best ways to experience the Nantahala Gorge. The crystal-clear Nantahala River is the perfect family-friendly river where experienced river guides will help you navigate through splashy Class II-III rapids and bouncy waves, with occasional calmer waters where you can enjoy the spectacular mountain scenery. The fully guided rafting trip the most popular adventure at NOC, with thousands of families returning year after year.
National Park Week Celebrations
JOIN THE CELEBRATION
We invite you to join us and make a difference for the national parks and programs you love. Whether you give, share, join, or do all three, we're grateful that you are part of the park community!
With over 400 national parks across the country, National Park Week is a great time to #FindYourPark (o major dicho, #EncuentraTuParque), #RecreateResponsibly, and show our treasured national parks that you care. The National Park Foundation is proud to protect wildlife and park lands, preserve history and culture, educate and engage youth, and connect people everywhere to the wonder of parks.
APRIL 17: PARK RX DAY
Being outdoors supports wellness in a number of ways, making you stronger, happier, healthier, and more productive.  Enjoy some fresh air and reflect on the ways you can take care of the parks as much as they take care of you. Discover NPF programs that are helping parks be more resilient and sustainable, as well as those that contribute to landscape and wildlife conservation.
APRIL 18: VOLUNTEERS IN PARKS (VIP) DAY
From clearing trails to planting trees to assisting archaeologists, volunteers are critical in providing support for NPS. Learn more about how you can volunteer in parks and give thanks to those who help our parks run year-round. NPF helps connect volunteers to organizations and parks that need help the most. Explore NPF communities and workforce programs that help grow the capacity of NPS and our partners.
APRIL 19: MILITARY MONDAY
For active-duty military and veterans, as well as their families, national parks can provide a place of solitude, beauty, reflection, and recreation. Discover the stories of veterans and military members that are preserved in parks across the country. NPF helps preserve our military history in national parks and connects veterans and military members to our parks through our work in outdoor exploration as well as communities and workforce.
APRIL 20: TRANSFORMATION TUESDAY
NPS has been protecting and preserving lands and historic structures for over 100 years! Explore the ways our parks have changed over the years, and the work NPS, NPF, and partners continue to do to transform the way we see our history and connections to the world. Discover NPF's work in landscape and wildlife conservation, our commitment to preserving history and culture, and investments we're making in parks of the future to ensure parks are enjoyed by future generations.
APRIL 21: WAYBACK WEDNESDAY
With hundreds of historical and cultural sites protected by NPS, there are always new stories to discover. Find a park connected to some of the most inspiring stories in our nation's multifaceted history. NPF's continued work in history and culture supports the preservation of historic sites, collections, and artifacts in parks that share these stories, and our support of parks of the future ensures such treasures will be accessible for centuries to come.
APRIL 22: EARTH DAY
Celebrate Earth Day by reflecting upon the natural wonders of our parks and supporting the work we're doing to ensure the health and vibrancy of our parks. With innovative strategies that make our parks environmentally friendly and sustainable to our work in landscape and wildlife conservation, NPF and partners are dedicated to protecting the natural resources our parks contain.
APRIL 23: FRIENDSHIP FRIDAY
Protecting parks is a big job, and NPS relies on partners, groups, and communities to help accomplish their goals. Learn more about those who partner with NPS and NPF and the work that is being done together for our parks, from our park partner community to our corporate partners. Explore NPF's work in communities and workforce that helps to expand the capacity of parks nationwide, leading to stronger, healthier parks.
APRIL 24: JUNIOR RANGER DAY
NPS's Junior Ranger programs help young park visitors connect with our shared history, heritage, and national parks. Find a Junior Ranger program in a park near you or earn a digital Junior Ranger badge from home! NPF and our partners have supported the creation of Junior Ranger programs such as the Junior Ranger Angler and Junior Ranger Railroad Explorer and encourage all young visitors to establish meaningful connections in our parks through our work in youth education and engagement and outdoor exploration.
APRIL 25: B.A.R.K. RANGER DAY
National parks are fun to share with those we love – including man's best friend. Learn the B.A.R.K. Ranger principles for when you bring Fido on a trip to a pet-friendly park and discover the many roles dogs play in parks. NPF is committed to support programs that help all people feel welcome in our parks, and our work in outdoor exploration encourages multicultural and multigenerational families to spend time outdoors – and maybe bring the family pet along too!
Ride in style on the historic Great Smoky Mountains Railroad aboard your very own restored Caboose. These are great for family reunions, birthday parties, private meetings, corporate field trips or just any time!
Our cabooses accommodate up to 15 people with seating on the main level and in the cupola. (And, remember, babies are people, too!) The cabooses feature heat, private bathrooms, windows that can be opened, and open air vestibules at each end for unobstructed views. Advanced reservations are required and availability of caboose rentals are limited.
A platter of cheese and crackers, and an assortment of 15 bottled Coca-Cola products are included. Plus, the caboose is the only place where you can bring your own food and drink (please, no alcohol) in picnic baskets or coolers.
You can charter the caboose on:
Best value for small groups and private parties up to 15 passengers. Available by phone only. Book now by calling 800-872-4681.
Public Comment on the Executive Order on Tackling the Climate Crisis at Home and Abroad
ACTION ITEM
The U.S. Department of Agriculture (USDA) is requesting input on its efforts to address climate change. Specifically, comments are being solicited on how the agency can expand its efforts for climate-smart agriculture and forestry systems. The feedback collected will be used to develop recommendations for how the USDA will increase its efforts to tackle climate change through its various programs and authorities. Comments are due by April 29.
Rafting
Available April – October with the morning departure of the Nantahala Gorge Excursion departing Bryson City, NC. Train seating in Open Air Gondola. Booking available by phone only: 1-800-872-4681.
Convenient, Inclusive, and Simple!
Adult (13 years and older) $109
Child (Minimum of 7 years old or 60 pounds) $92
A Fully-Guided Experience
The original Raft & Rail© since 1988: enjoy the two best adventures in the region in one day, great for families. Southern Living Magazine calls this "an ideal adventure for families, first-timers, young or old." This full-day guided adventure starts with a Wildwater staff member greeting you at the train depot, followed by a scenic train trip, deli lunch with all the fixings, and a Nantahala River whitewater trip with a guide in every boat. Hot showers and a photo show follow immediately after your 8 mile Nantahala River trip. All transportation is included to and from the Bryson City Train Depot.
Available by phone only. Book now by calling 800-872-4681.
Enjoy this trip combining the Great Smoky Mountains Railroads trip with the Waterfall Jeep® tour. You'll begin your trip in Bryson City, NC, with a 2 hour (approximate) railroad excursion over Fontana Lake and into the Nantahala Gorge. As you travel on the train, watch paddlers challenge the rapids. At the top of the line, disembark from the train and climb aboard Wildwater's customized Jeep® for a 2-hour (approximate) personal exploration up the mountain, past waterfalls and lakes, up to the Appalachian Trail and back. A delicious deli lunch is included.
Available by phone only. Book now by calling 800-872-4681.
* Children 40 – 80 lbs. are required to sit in the front passenger seat with the airbag disengaged using a child booster seat. Children 80 lbs. or greater will sit in the back using a lap seat belt. If there is more than one child in the 40 – 80 lb. range, the second child will sit in the back using a lap belt.
SAVE 15% Outdoor Adventures
From Zoom Meetings to phone screens and quarantines, we're all feeling a little trapped. But no more. It's time to feel the freedom of the great outdoors! Here's an extra incentive when you book online at noc.com:
SAVE 15%
ON SELECT OUTDOOR ADVENTURES
Use code GETOUTSIDE21 through April 25th on Whitewater Rafting, Zip Line & Aerial Adventures, Rentals, and Mountain Biking at NOC.
Learn from the experts
Entrepreneurs benefit from a variety of regularly scheduled, low or no-cost educational workshops. Piedmont SCORE has a Basic Start-up Workshop somewhere in the Upstate every month.
Sensational Sigal Exhibition
Celebrating our renaming, the Sensational Sigal exhibition presents highlights from the unparalleled musical instrument collection of Marlowe A. Sigal while exploring the life of the man behind this remarkable gift. The exhibition features a broad range of objects and offers one of the most robust displays of keyboard instruments and wind instruments in the world.
Spring Photo Contest – "Buds + Blooms"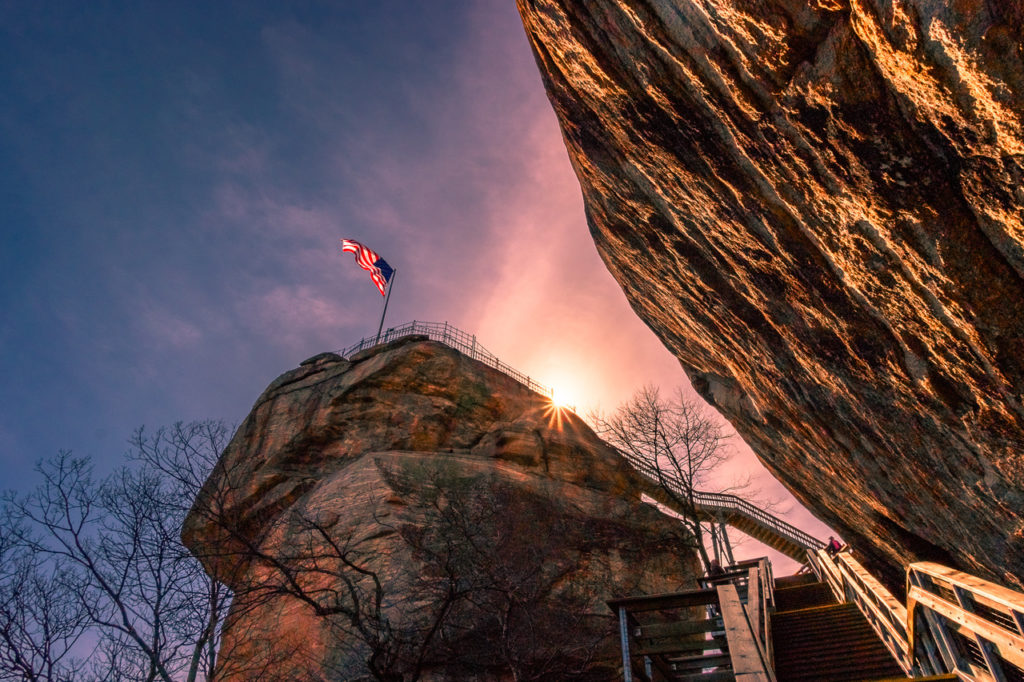 THURSDAY, APRIL 1 – FRIDAY, APRIL 30
Time: 12:00 am – 11:59 pm
Cost: No additional cost to enter.
The dormancy of winter is coming to an end, and life is beginning to return to the forests. Wildflowers blooming and buds on trees are an indication that spring and warmer weather are right around the corner. This is the perfect opportunity to capture some beautiful images of the Park's spring blooms and enter them into our "Buds & Blooms" Photo Contest. We'll use the winning entries on our website and Facebook album, and you'll win some fun prizes. Photos must be taken within the Chimney Rock section of the Park.
GREAT PRIZES WILL BE AWARDED TO 3 WINNING ENTRIES
Staying on Top Blogs: leaders from the Upstate provide insights into key Upstate issues
Through TATT's Staying on Top Blog, leaders from across the Upstate provide insights into key Upstate issues.
Below are the most recent Staying on Top posts:
Crisis Intercept Mapping for SMVF Suicide Prevention in Pickens County – by Jessica Varney, Executive Assistant to the Administrator, Pickens County – 
Click Here to Read
Doing Your Part – A Reflection from Our Intern on Her Experience During the Pandemic- by Sandy Abdelnabi, Ten at the Top Intern – 
Click Here to Read
GSP International Airport Response to COVID-19 – by Scott Carr, VP Commercial Business & Communications, GSP Airport District – 
Click Here to Read
A New Beginning – by Dr. Michael Hedgecock, Program Manager, AnMed Health Behavioral Health Center – 
Click Here to Read
Tarzan Train
Our train and canopy combo trip will start in Bryson City at the Great Smoky Mountain Railroad train depot. You will ride through the Smoky Mountains, along Fontana Lake and up into the Nantahala Gorge. On your 2 hour train ride, watch paddlers challenge the rapids on the Nantahala River. A delicious Deli Sandwich lunch is included. At the top-of-the-line, you will disembark the train and travel a short distance to Wildwater's Nantahala Gorge Canopy Tours.
The original zipline canopy tour in Western North Carolina, Wildwater's Nantahala Gorge Canopy Tours offers 13 different zip lines and 8 sky bridges. Our two highest platforms have unbelievable views of Clingman's Dome, Fontana Lake and waterfalls. This gliding experience, naturally fueled by a gradual elevation change, takes you through multiple ecosystems, past hemlocks, into hardwoods and through a deciduous forest packed with native flowering plants. All Canopy Tour Rangers are trained to – and all courses are built and inspected to – ACCT Standards to provide for your well-being and fun. This is a great experience for families.
After enjoying the fully guided zip line tour, check out your photos and buy a t-shirt in Wildwater's store. Your adventure will end later in the afternoon back at your car in Bryson City, NC. All transportation is included.
Members of your party who can't – or don't want to – go on the canopy tour can ride the train round trip. You'll all meet up shortly after the train's return in Bryson City, NC.
TATT YouTube Channel: archives meetings, presentations + events hosted by Ten at the Top
We're Ready to Help You and Your Team Get Vaccinated
All adults ages 16 and up across S.C. are eligible to make appointments for the COVID-19 vaccine.
OneSpartanburg, Inc. has partnered with Spartanburg Regional Healthcare System to help Spartanburg County employers schedule vaccination appointments for their team members.
Tell us  if your company is interested. Once you register a OneSpartanburg, Inc. representative will be in touch with next steps.
URGENT NEED: Blood Donor Turnout Hits Historic Low
Donor Turnout Hits Historic Low
The Blood Connection extends collection hours in response to urgent need
The Blood Connection, the community blood center, is seeing historically low blood donor turnout and has extended its center hours in response to this urgent need. According to the latest TBC data, local hospitals have consumed twice as much blood as the community has donated. If this trend continues, it could cause a blood rationing event or blood shortage for hospitals in this community. Donation centers are now open earlier and later to accommodate more blood donors.