Details
2022-08-09T00:00:00-04:00
2022-08-10T00:00:00-04:00
Contact
Alchemy Comedy Theater
(864) 256-1467
Information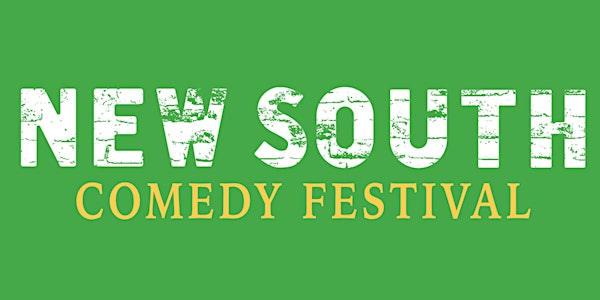 This year's event will be from November 3-12th, 2022. The first weekend will primarily be stand-up and sketch comedy shows. The second weekend will primarily be improv comedy acts. Local acts will mostly be scheduled in between. However, there is some flexibility for all types of acts to be scheduled throughout the 2 week festival.
The submission fee is $30 (early bird is only $20) and, if accepted, there is no performer fee to attend or see shows. The festival is accepting submissions from Improv, Stand-up, Sketch, and Musical Comedy.
Deadline for applications is September 12th  (with the early bird discount ending August 31st). All acts will be notified of acceptance in late September. All accepted acts will receive free access to the all festival shows and after parties as well as discounts on workshops from veteran performers.
To keep up with festival headliners and other announcements head to NewSouthComedy.com