Details
2021-08-29T10:00:00-04:00
2021-08-29T15:00:00-04:00
Contact
DAVID BURZINSKI , BOURSE CHAIRMAN
(864) 293-8416
Information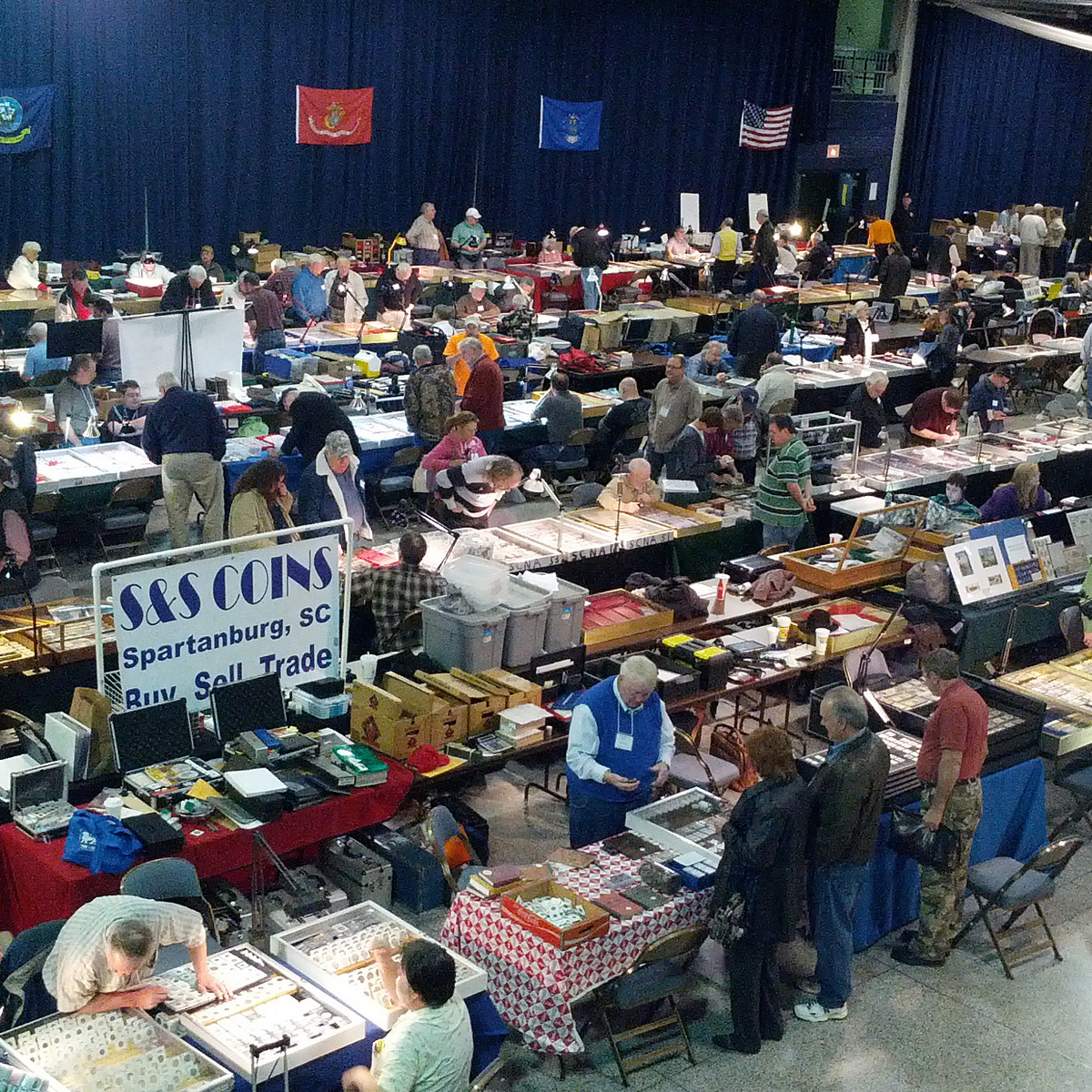 UPSTATE COIN SHOW
THE 2021 ANNUAL SHOW HAS BEEN RESCHEDULED !  COVID SLOWED US DOWN BUT WE WILL NOT BE STOPPED.
SPONSORED BY  "THE GREENVILLE COIN CLUB"  WWW.GREENVILLECOINCLUB.CLUB &  "THE PARKER COIN CLUB" WWW.PARKERCOINCLUB.ORG
DONT MISS THE 51st  UPSTATE SOUTH CAROLINA COIN SHOW               

SPARTANBURG MEMORIAL AUDITORIUM, 385 N CHURCH STREET, SPARTANBURG SC.
WWW.CROWDPLEASER.COM
The 2021 SHOW DATES ARE AS FOLLOWS
FRIDAY           AUGUST    27th 2021         10:00 AM – 5:00 PM
SATURDAY     AUGUST    28th 2021        10:00 AM – 5:00 PM
SUNDAY         AUGUST    29th 2021        10:00 AM – 3:00 PM
ANACS GRADING SERVICE WILL BE ONSITE TO TAKE YOUR SUBMISSIONS.  LEAVE THEM WITH RUSTY FROM ANACS AND SAVE SHIPPING FEES FOR SUBMISSIONS.
THIS IS THE 51st UPSTATE SC COIN SHOW. WE HAVE OVER 50 DEALERS SETUP.  IF YOU WANT TO BUY OR SELL SILVER, GOLD, RAW OR CERTIFIED COINS, THIS IS THE PLACE!
Grading Services
ANACS WILL BE AT THE SHOW
********* NO ADMISSION CHARGE AND FREE PARKING FOR ALL VISITORS ***********