Details
2021-03-08T00:00:00-05:00
2021-03-09T00:00:00-05:00
Contact
Brevard Music Center
18288622100
Information

Don't miss our staff picks! Enjoy live-streamed performances, resources, and activities we love from Around the Web.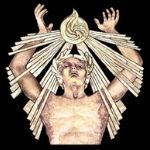 Kirill Gerstein: Live from Wigmore Hall
Pianist Kirill Gerstein (BMC 2017 Guest Artist) performs live on Thursday, March 4 at 2:30pm ET (7:30pm BST). This performance streams on the Wigmore Hall YouTube channel and includes works by Beethoven, Chopin, Haydn, and Schubert. Content is available for archived viewing 30 days after the livestream.