Details
2022-07-01T19:00:00-04:00
2022-07-01T23:00:00-04:00
Contact
Grandfather Mountain
1-800-468-7325
Information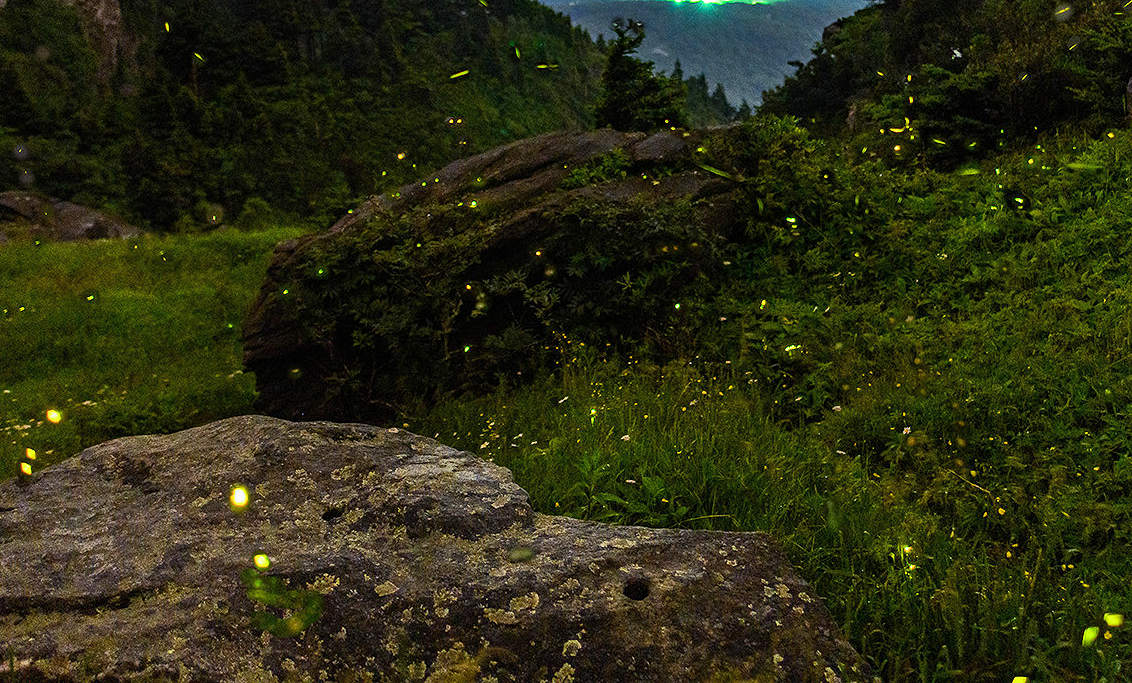 New in 2022: Bioluminescent Evenings on Grandfather Mountain! Have the rare opportunity to see Synchronous Fireflies, Blue Ghost Fireflies and Glowworms, weather and conditions permitting (rain date is July 2). Grandfather Mountain is home to the Photinus carolinus, the only species of firefly in North America whose individuals can synchronize their lighting display, meaning they can flash in unison. Read more about them!
Grandfather Glows Schedule
7:00 p.m.: MacRae Meadows (Gate 3) opens for parking. Navigate to Grandfather Mountain (2050 Blowing Rock Hwy, Linville, NC). MacRae Meadows is just south of the Grandfather Mountain Entrance Gate on US 221.
7:00-8:00 p.m.: Educators roving to answer questions. Picnics are welcome, but please pack away all trash since we have bears in the park.
7:25 p.m: 20-minute fireflies program by park naturalists in parking area
8:00 p.m.: Begin walking or riding the shuttle to the viewing area
8:00-9:00 p.m.: Interpretive tables set up with information about night critters, astronomy and more, plus kid's activities
8:25 p.m.: 20-minute program by park naturalists in viewing area
9:00-11:00 p.m.: Viewing time, sitting in your chair or on a blanket
11:00 p.m.: Walk or shuttle back to car. Those wanting to walk back to their car before 11 p.m. may do so.
Event Admission
Tickets go on sale on this page on May 23 at 10 a.m.
Adult: $60
Child (4-12): $35
Bridge Club Adult: $51
Bridge Club Child: $29
Children under 4 are free and do not require a ticket.
Limited to 200 guests