Details
2021-11-13T00:00:00-05:00
2021-11-13T23:59:06-05:00
Contact
Girls on the Run Upstate South Carolina--Emmy Williams
(423) 612-4116
Information
Welcome! We are thrilled that you are applying to become a Junior Coach! By signing on as a coach, you will get the amazing opportunity to be a leader, impact a team of young girls, and grow tremendously throughout the season! Please note the following requirements.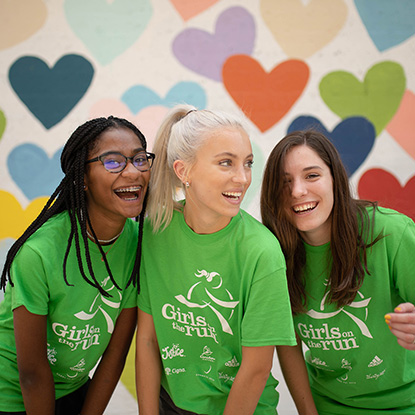 To be eligible to participate in the Junior Coach program, potential applicants must:  
Be 16-18 years of age (in high school)
Identify as female
Return completed reference
Return signed waiver (signed by parent/guardian if under 18)
Complete background check (if 18 years old)
Complete Junior Coach application
Complete online and in-person training
Consistently attend practice (minimum of once per week)
Commit 1.5-3 hours of time each week for 8 weeks
We believe that every girl

can embrace who she is,

can define who she wants to be,

can rise to any challenge,

can change the world.

Can.