Events Calendar
Explore family friendly events, theatres, galleries, concerts, nightlife, things to do, and more in the Greenville, SC and Upstate areas.
Thursday, November 21, 2019
Storytime at Fiction Addiction
Fiction Addiction Storytime

Fiction Addiction hosts a free children's storytime at our shop at 1175 Woods Crossing Rd. #5 every Thursday morning at 10:30am.
Bring your preschool children to Fiction Addiction for a free weekly storytime reading. Call us at 864-675-0540 or email us at
[email protected]
for the name of the book we will be reading each week. Children will also receive a coloring page associated with the story.
Visit : fictionaddiction.com
Greenville Breakfast Tour
Greenville's culinary scene has gained national attention and is often cited for its great array of lunch and dinner destinations. In recent years opportunities to find equally unique and quality breakfast cafes has been added to the foundation of destinations that have served up consistent traditional selections for many years. On this tour they want to highlight some of the not-to-miss delicious selections for a truly memorable breakfast tasting experience. This driving tour will begin on Greenville's Main Street and will tour you through some of our city's "hot spots" as well as some of the city's most beautiful neighborhoods on the way to the restaurants.
Restaurants you will visit:
The Spoonbread Restaurant (Westin Poinsett hotel)
Biscuit Head
Le Petit Croissant
The Food & Drink
The first destination, The Spoonbread Restaurant, has been part of the fabric of downtown Greenville since 1925 when the Poinsett Hotel opened as the grandest hotel in town. After a $25 million renovation, the hotel re-opened in 2000 as the Westin and the Spoonbread resumed delighting its guests with the best daily breakfast buffet in downtown as well as a la carte menu items. On this tour you'll feel charmed and special in this beautiful environment sampling an array of fresh items from its hot and cold breakfast selections. You'll also get good insights to the history and significance of this special hotel. 
                     
Next you'll make your way to a trendy spot in the South Ridge complex on one of Greenville's gateway corridors. Normally you'll see people lined up outside the doors waiting to get a taste of their breakfast fare at all times of day. You'll beat the crowds and get a personalized experience from chefs who may serve you one of their "crowd favorites" or may treat you to something off-menu for a special one-of-a-kind indulgence. To take your taste buds further, you're encouraged to try selections from their home-made jam and flavored-butter bar. 
"Dressing for the Occasion: Mid-Century Sandburg as Celebrity and Family Man"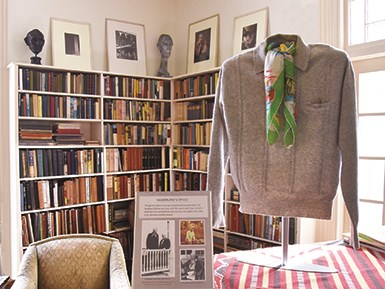 "Dressing for the Occasion" offers visitors a window into the style, culture, and feel of mid-century America. The family's clothing and accessories weave together the roles of Carl Sandburg as a prominent writer, celebrity, father, and husband. This temporary exhibit offers an exciting opportunity for the public to view objects that are normally in storage or in the possession of Sandburg family members. Tours of the Sandburg Home are offered daily from 9:30 am to 4:30 pm. Tickets are available first come, first served, each day from the visitor information area in the ground level of the Sandburg Home.
Nearly every room in the historically furnished house museum will be included in the exhibit. Visitors will see the characteristic scarves Carl Sandburg wore as he played his guitar and sang folk songs to entertain his family and guests, the dress Lilian Sandburg wore to meet President Lyndon B. Johnson, and many other mid-century pieces worn by the Sandburgs and their daughters. Historic photographs, paired with the clothing, will provide context.
Christmas Lionel Train Scavenger Hunt
Families love Model Trains Station's Christmas Lionel train display with scavenger hunts set to the theme of "Frozen" and "Rudolph the Red Nosed Reindeer". Get into the holiday spirit by visiting the snowy mountains near the North Pole or taking a peak at Charlie Brown's fictional town of Pinetree Corners. There are seven displays running 21 trains with interactive controls for little engineers. Model Trains Station located in Taylors Mill is a family Christmas adventure worth finding.
Clemson/USC Compete in Rivalry Blood Bowl
Ahead of the big rivalry game next Saturday, Clemson will first go head-to-head with South Carolina in another competition. For the 35th time, the two schools will go compete in the Annual Blood Bowl to see which university can get the most people to donate blood (and save the most lives). Endorsed by All-American Running Back CJ Spiller, The Blood Connection will host several blood drives around Clemson's campus to help CU bring home the win! TBC is the Clemson community's blood provider. For TBC Blood Bowl locations and to make an appointment, go to www.thebloodconnection.org/bloodbowl 
WHAT: Alpha Phi Omega's 35th Annual Blood Bowl
WHO: Clemson University APO vs. University of South Carolina APO
WHERE: Clemson Campus (1 inside and 7 mobile locations): Hendrix (inside), Riggs, Fernow, Brackett, ASC, Vickery, Watts, Bowman *members of the community can donate inside Hendrix
WHEN: November 18-22, 10a-7p every day
WHY: The Blood Connection is the Clemson community's blood center. TBC is the exclusive blood supplier for every Upstate hospital, including AnMed Health. That means when donors give blood with TBC, it stays local, saving the lives of neighbors and fellow Clemson Tigers. TBC needs around 600 donations a day to maintain a steady supply for local hospitals. Be a team player and save lives with TBC during Blood Bowl week! Let's beat USC!
Fall Foliage Photography Contest
Capture photos of your friends and family members enjoying the vivid hues of fall and enter them into our photo contest. We'll use the winning entries on our website and Facebook album, and you'll win some fun prizes. Photos must be taken within the Chimney Rock section of the Park.
No additional costs to enter.
The first-place winner will receive an overnight getaway to Hickory Nut Gorge with a stay at the Historic 1927 Lake Lure Inn & Spa, two passes to the Park, brunch for two at the Historic 1927 Lake Lure Inn & Spa and two tickets for a tour with Lake Lure Boat Tours.
The contest's second-place winner will receive two passes to the Park, lunch for two at the Old Rock Cafe and two tickets for a tour with Lake Lure Boat Tours.
Chimney Rock's Facebook followers will select the People's Choice Award winner. Followers will have a week to like and share their favorite photo from an album of Winter Photo Contest entries posted on the Park's Facebook page at facebook.com/chimneyrockparknc. The People's Choice Award Winner will receive two passes to the Park, lunch for two at Old Rock Cafe and their photo will be featured on the Park's Facebook page.
Shutterbugs interested in capturing Mother Nature's wintry beauty can do so by entering Friday through Tuesday from 10 a.m. to 6 p.m. during the Park's winter hours.
All entries must be submitted to [email protected] or to the Parks' Facebook page through Facebook messenger.
https://www.facebook.com/events/354841472011965/?event_time_id=354841498678629
The Utley Collection of Brass Instruments
The exhibit features selected pieces from one of the world's finest collections of over 600 historic brass instruments from the Joe and Joella Utley Collection of Spartanburg, SC. In collaboration with the National Music Museum (NMM) in Vermillion, South Dakota, which will soon house the Utley Collection, Dr. Sabine Klaus, curator of the Utley Collection, worked closely with Tom Strange, Curator and Artistic Director of the Carolina Music Museum to prepare the exhibit.
Tuesday – Saturday 10-5 Sunday 1-5
Free Tour: Phyllis Mills Wyeth: A Celebration
Third Thursday Tour: Andrew Wyeth and Jamie Wyeth
Join us at 11 am in the front of Gallery 1 for a free, docent-led tour of works by Andrew Wyeth and Jamie Wyeth in the Museum's collection.
Greenville Scavenger Hunt
Forget tourist-filled museums, make your own memories with a photo scavenger hunt tour in Greenville! On a Let's Roam scavenger hunt, you and your team will work together to wander throughout Greenville, racking up points and laughs along the way. Greenville Adventure is the perfect small group activity for anyone looking to spend an enjoyable afternoon in Greenville.
Some of the more memorable landmarks you'll see are: NOMA Square, Swamp Rabbit Trail, Greenville Drive Baseball Stadium, Baseball Library..
Let's Roam scavenger hunts work great for outdoor team building games in Greenville too! Whether you work in Greenville or are just visiting, you are sure to learn some new facts about the city as well as your teammates on this creative corporate event! This is one of the happiest hours your team will spend together!
Fear not, maids of honor, these hunts are sure fire ideas for Greenville bachelorette parties! Bachelors and bachelorettes will both enjoy roaming around on their wedding-themed Greenville scavenger hunts. Why just bar hop when you and your team can jump for joy as you complete hilarious photo challenges and see the best that Greenville has to offer!
Looking to check out a different part of the city? Check out Downtown Asheville Scavenger Hunt, Classic City Culture & History, and Lap Around Charlotte as well!
Here is some more info about this hunt:
Follow the Blue Ridge Mountains and you'll find one of South Carolina's most picturesque cities. On this fun-filled Greenville scavenger hunt, explore the storied buildings, great green spaces and cultural institutions.Is there a waterfall in NOMA Square? Who left their sox in the baseball stadium? Find out on this scavenger hunt of Greenville!
Join us every Thursday from 3-7pm for Hoppy Hour at RJ Rockers Brewery & The Silo. Your first beer is on us with the purchase of a food item and cans are $3 each. Yes, we said FREE BEER. #SeeYouAtSilo #BrewedInTheBURG
https://www.facebook.com/events/394065761405530/?event_time_id=394065891405517
Icon Writing with Teresa Harrison
Join renowned instructor Teresa Harrison for a course in the ancient technique of icon writing. This process inspires prayerful meditation, both while creating the art and reflecting on the finished piece. This six-day retreat includes Eucharist, chant, prayer, silence and lively conversation, free time and social hours.
https://www.facebook.com/events/2168729523183205/?event_time_id=2168729546516536
Literacy Council November Community Box Partner: Chiesa Restaurant
Community Box Partner
Each month, we are honored to be a community partner to a local non-profit that is working to make Asheville a better place. Over the past year we have supported the following non-profits who are making a difference in our community: Pisgah Legal Services, Mountain Child Advocacy Center, Asheville City Schools Foundation, Helpmate, The Montford Players, Asheville Choral Society, Asheville Symphony, BeLoved, Food Connection, The Montford Neighborhood Association, Immediate Theatre Project, The Asheville Humane Society, Western North Carolina Aids Project, and Big Brothers, Big Sisters.
Great food in Montford and when diners leave donations for the Literacy Council, Chiesa will match up to $500!
Chiesa (Italian for church) is a quaint Italian restaurant featuring generations of family recipes, house-made pasta, and local ingredients. Located in the historic Montford neighborhood, Chiesa (pronounced kee-ay-sa) is housed in a building that has been at the center of the community for over one hundred years, serving as the local grocery store, then as a church, and since 2014, the neighborhood Italian restaurant. Our friendly staff welcomes all guests as family, providing a warm and comfortable atmosphere for both inside and patio dining (when weather permits).
Open Doors Artists Collective
This Thursday evening—Nov. 21, 5-9 p.m.—Artists Collective | Spartanburg (formerly West Main Artists Co-op) will host its annual open studio event to celebrate the Collective's art exhibition, Open Doors.  New works by the members will be on display.  For this exhibition, patrons may take their purchases with them at time of purchase, providing an opportunity to find handmade, unique, and locally made gifts in time for the holidays. Artists will be located on all three floors of the 20,000-square-foot building to greet guests, to demonstrate techniques, and to talk about art.  Snacks will be provided in the artists' studios to encourage movement throughout the building.
New this year will be music by the band The Low Stakes (electronic music by Addam Duncan) and two performances of Martial Art/Dance/Music by Upstate Capoeira. Onsite, a map of the building and list of artists' studios will be provided.  Please refer to the chart below to schedule your time at the exhibition.
Additional receptions will take place during the organization's Holiday Artisan Market on Saturday, Nov. 30, 10 a.m.-4 p.m. and during December's ArtWalk, Thursday, Dec. 19, 5-9 p.m. The Open Doors exhibition runs through Saturday, Dec. 28, and is open for viewing at no cost, Tuesday-Saturday 10 a.m.-4 p.m.
Spartanburg Monthly ArtWalk
Join us every third Thursday of the month for a great pop up art show featuring local artists of Spartanburg! We host a variety of artists from ceramics artists to painters to printmakers! This is a community event organized by the Spartanburg Art Museum, and there are multiple venues participating. For more information check out: spartanburgartwalk.org! If you are interested in being a featured artist, please email us at [email protected]
For the July ArtWalk we will be featuring our Beertender Izzy Hume, Farmer Dave Marik, McKenzie Stokes, Brenton Charles, Clint Button, and Bethany Panhorst.
Elizabeth Hume
Elizabeth, or Izzy, went to Dorman High School and graduated in 2011. She attended Converse College, graduated in May of 2017, and attended Spatanburg Community College, graduated May of 2018. She recieved a Bachelors degree in Studio Art and a Welding Certification. She interned with an artist, Christopher Edmund Nitsche, at the Chapman Cultural Center in Spartanburg, helping him build an installation piece of a boat. Through her love of art she has dipped into multiple mediums like ceramics, print making, metal work, wood working, jewerly, stained glass, ect. She has a passion for working in 3 dimentional and bringing her work to life.
McKenzie Stokes
My name is McKenzie Stokes and I am 26 years old, and am the proud mother of two fur babies (their names are Mew and Frisky, in case you wanted to know). I got a BA in Studio Art and Graphic Design in 2015, and have been working as a freelance graphic designer for years. I started doing art as a kid, but actually really hated art classes because I felt like they limited me to only doing one or two styles with no freedom to pick my subject matter. So as I grew older, I made a point to explore everything from oils to acrylics, clay to computers, sewing to crafting…. Anything I could try, I did it. I even worked as an art teacher for 3 years to help the next generation grow a love for all things creative. I encouraged my students to draw inspiration from things they enjoyed, because that's what really motivated me. For example, a lot of my work comes from video games, books, and movies. This month, I will be graduating with a certification as a Surgical Technician, but I will still be doing art and graphic design on the side, not just as something to sell, but simply as something I really enjoy.
Dave Marik
Dave is our farmer who picks up our spent grains at the brewery each week to feed to his cows on Marik Farm. He repurposes old farm stuff, metal garden, wall and desk art… leather work, growler and wine carriers, cow deer hide beer coozies.
Brenton Charles
Inspired by my artistic background while playing bass with local alternative bands, The
Vessel, Swaybar, and Placebo, up and down the South Eastern Seaboard-continuously searching. For an outward form of personal expression, there seemed to be a void in the market when it came to the availability of stylish, classy, yet alternative necklaces and bracelets. The outcome was my company-Altwear! I was able to design one of a kind pieces with a variety of exotic Beads and Stones that would fit everyone's style and offer them the opportunity to express their own personality and style. This is Altwear….
Bethany Panhorst
Bethany Panhorst is a ceramic artist from Savannah, Georgia. She graduated from Georgia Southern University in 2019 where she received a BFA in Visual Art and a minor in business. While she started her college career in painting, she switched her focus to ceramics combining her love of technical challenge with color and the elegance of realism. Her work was recently exhibited in juried exhibitions at both Arrowmont school of Arts and Craft and the National Council for the Education of Ceramic Arts. She now creates both sculpture and functional carved pottery. She is seeking to grow her concepts and skills by furthering her education in the Masters program at Ft. Hays State University.
Clint Button
Clint Button is a Master Sculptor and 4th generation granite artisan and artist. He services work that comes to me from individuals, professionals, other artists and sculptors. Over the past twelve years he has added a wide array of other media to my portfolio including bronze, marble, limestone, serpentine & other softer stone, wood, fabricated metal, fabric and synthetics.
JANUARY ARTWALK: Amanda Cannon & Clint Button
FEBRUARY ARTWALK: Kia Tracy
MARCH ARTWALK: Kris Inman, Christina Ramsey, Scott Deskins, & Gage Coleman
APRIL ARTWALK: Aaron Troski, Stephanie Wright, Robin Turner, Ansley Painter
MAY ARTWALK: Nathan Goddard, David Jackson
JUNE ARTWALK: Stacey Scruggs, Brian Swift, Robin Davenport
https://www.facebook.com/events/955683461300682/?event_time_id=955683497967345
THE POLAR EXPRESS™ Train Ride
About This Trip
Over 90,000 guests rode THE POLAR EXPRESS™ with the Great Smoky Mountains Railroad in 2018 and we hope to see you in 2019! The 1¼ hour round-trip excursion comes to life as the train departs the Bryson City depot for a journey through the quiet wilderness for a special visit at the North Pole. Set to the sounds of the motion picture soundtrack, guests on board will enjoy warm cocoa and a treat while listening and reading along with the magical story. Children's faces show the magic of the season when the train arrives at the North Pole to find Santa Claus waiting. Santa will board THE POLAR EXPRESS™, greeting each child and presenting them with a special gift as in the story, their own silver sleigh bell. Christmas carols will be sung as they return back to the Bryson City Depot.
THE POLAR EXPRESS™ begins November 8, 2019, and operates through December 31, 2019.
unnatural history
The works in Unnatural History are portals backwards or forwards (or sometimes both at once) in geologic time, offering visions from before, after, and during the tenancy of humankind. Dioramas of cast resin depicting bizarre plants and animate slime suggest a post-human period wherein nature reclaims the planet. Artificial geodes made of oil paint, latex, foam, and soil transport viewers into a distant future where industrial waste has become fossil evidence of human activity. Abstract wall sculptures use motor and crude oil as raw material in the depiction of the vast, intricate industrial landscapes of the near future, while wooden mosaics made of materials salvaged from hurricane-affected cities and reconstructed glass objects found on beaches suggest a possible utopian remedy to decline, decay, and disintegration. Overall, the exhibition underscores and illustrates the many ways in which the technological processes of mass mining, manufacturing, resource extraction, and large-scale industrial agriculture have altered not only the present, but also the future history of our planet.
​
For more information, contact our Exhibitions Coordinator + Designer, Ashleigh Shuler, at 864.582.7616 x 254 or email [email protected].
​
​This exhibition is generously sponsored by Bagwell Fence, SantoLubes, Kerin Hannah, Margaret + George Nixon, Sikanas Family Charitable Fund, and Susu + George Dean Johnson, Jr.
Join our REEB Cycles master for a guided ride to and from the brewery, every Thursday at 6 p.m.
Check out the REEB Ranch facebook page for this week's routes and details!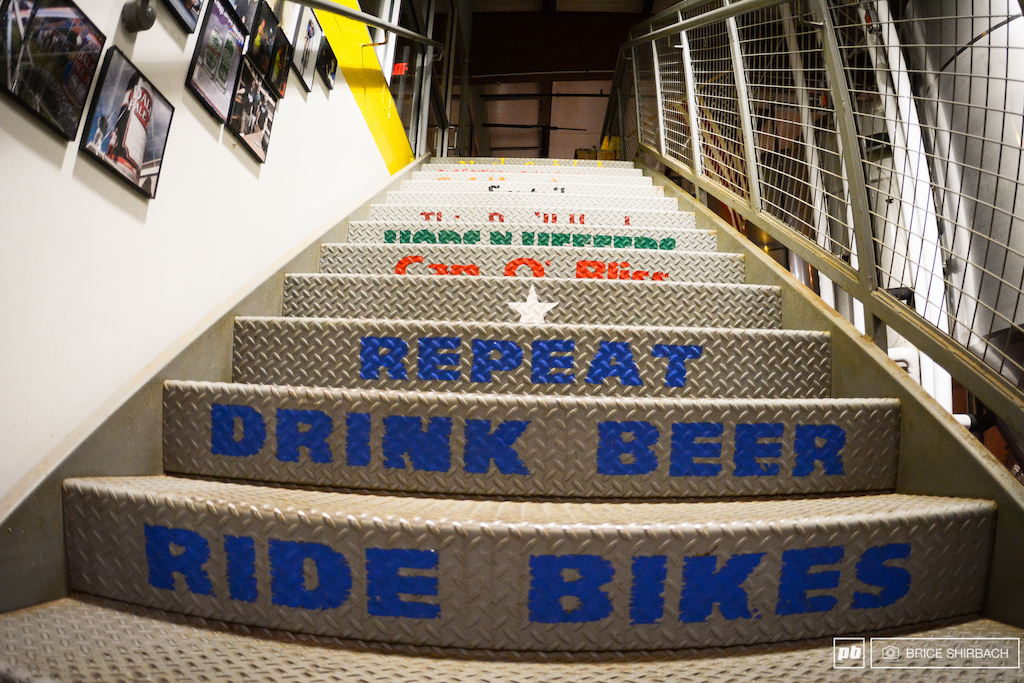 Irish Session at Triskelion
Irish Session at Triskelion!
( Every first and third Thursday of the month)
A session is a community celebration of traditional Celtic Music and an exploration of a vast, colorful, musical world that originates from Ireland, Scotland and the other Celtic nations.
The tunes start at 6:30 and the final set will finish by 8:30; every first and third Thursday of the month.
All skill levels are welcome, beginners are invited and it is free to the public. We will mainly be playing dance tunes from the Irish music tradition, but certainly not strictly!
If you are interested in playing traditional Celtic music, please come join us!
https://www.facebook.com/events/137638900463983/?event_time_id=137638973797309
LIVE MUSIC
Every Thursday, Friday & Saturday
Please see our website for more information
6:30 & 10pm
111 Augusta St, Greenville, SC 29601
THE POLAR EXPRESS™ Train Ride
About This Trip
Over 90,000 guests rode THE POLAR EXPRESS™ with the Great Smoky Mountains Railroad in 2018 and we hope to see you in 2019! The 1¼ hour round-trip excursion comes to life as the train departs the Bryson City depot for a journey through the quiet wilderness for a special visit at the North Pole. Set to the sounds of the motion picture soundtrack, guests on board will enjoy warm cocoa and a treat while listening and reading along with the magical story. Children's faces show the magic of the season when the train arrives at the North Pole to find Santa Claus waiting. Santa will board THE POLAR EXPRESS™, greeting each child and presenting them with a special gift as in the story, their own silver sleigh bell. Christmas carols will be sung as they return back to the Bryson City Depot.
THE POLAR EXPRESS™ begins November 8, 2019, and operates through December 31, 2019.